For sale, grey leather seats for early cabrio. Full set front and rear , with headrests. I've fitted later type seats to my wife's car so the are now surplus to requirements.
A small area of wear on one front seat backrest has been repaired using a DIY repair kit and the backrests have been swapped left/right to even out the wear and also to allow the adjuster knobs to clear a high centre armrest. If you want to fit them to a coupe then the rear seat base attachments will need a little adjustment (actually the mounting holes will probably be in the car, just hidden by the carpet). The rest will just bolt straight in.
I should add that the seatbelt stalks are not included as the old ones were transferred to the car.
Looking for about £30 and located in North Yorkshire ( you'll probably have to collect or arrange a courier sorry - although local delivery may be possible).
The pictures aren't much use so I'll get my wife to take some better ones. I'm out of the country until further notice so can't do it myself.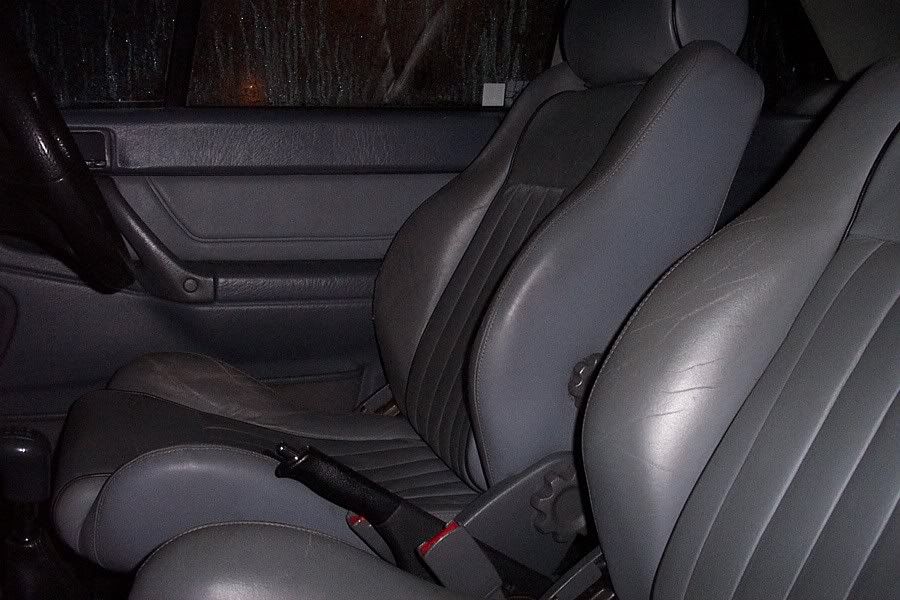 Wear on driver's seat (repaired now)
Please contact via PM if you're interested. Thanks