460 miles later, and Shitefest has been and gone

7.5 hours behind the wheel to get there, but worth it! After replacing the sender I've noticed that any time sitting in traffic, or slow movement sees the gauge go up to 3/4 scale. This is despite the fans cutting in, and it's not something it did before the engine rebuild even in hotter weather. So either I am genuinely running hotter, or the new sender is more sensitive to temperature changes.
Oil temperature gauge is pretty similar to before, and that's never budged over half way even when working hard. So I'm not too concerned at the moment. But what was a concern is sorting out a cold air feed for the carbs - I'd always noticed it performed better in cooler weather, but Saturday was the first real hot day since the rebuild, and it felt pretty flat TBH. I'd put it down to carrying passengers, but it was little better on the way back so I was getting worried something more was amiss.
However, as I got back to Wales it (predictably!) got cloudy, as well as the temperature dropping in the evening. The difference was more that I'd have believed possible, so it must really suffer from the air filters sitting above the exhaust manifolds. Problem is, the radiator takes up all the space between the chassis rails and headlights, so any air entering the engine bay has already been warmed by the rad, and there's no space to run ducting up top.
However, I had a play around today and managed to route some spare ducting down past the anti-roll bar and into the air stream below the front bumper.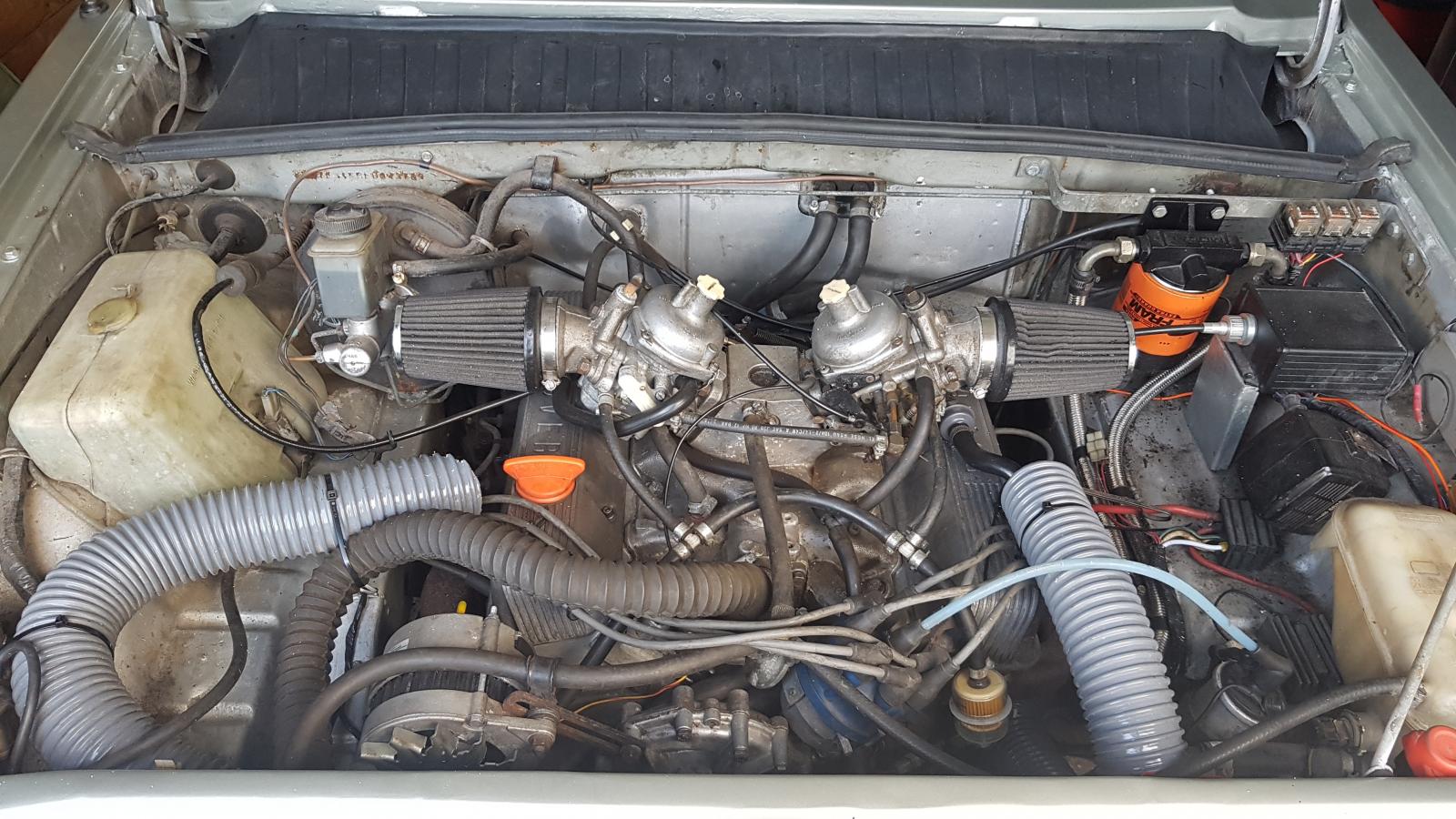 The lower end should pick up air through the hole (crudely) cut in the plastic for the towing eye.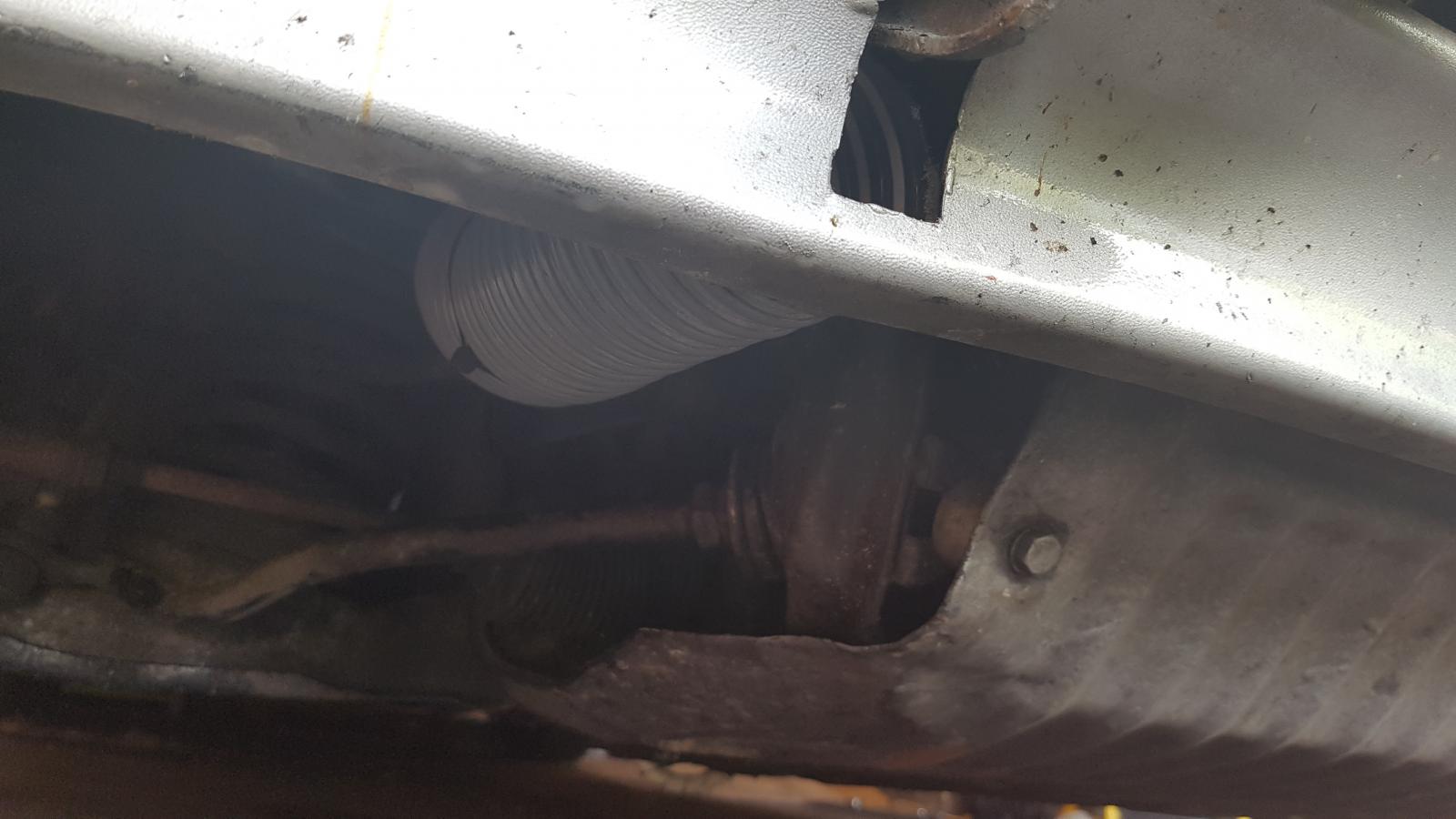 I'm assuming it was cut that poorly at the factory, as I haven't enlarged the hole but it was handy to draw air through without looking visually different. I may neaten up the routing later if it makes a difference, but I had a BX to re-pipe today so we'll have to see...