Pack the oil pump with vaseline, then it'll prime a lot more easily.
It's actually dead easy to prime as it is, with the remote filter head. All I've done before is pop off one of the hoses, connect a funnel to that and fill with oil.
And now for something controversial!
I've not gone for the upgraded cam chain, but remained with the original type. I was thinking of something like a Cloyes duplex chain, but the company who've supplied the bits reckoned they weren't all they are cracked up to be. Although arguably a better design, apparently the quality can be a bit variable and they've seen a couple of actual failures. Whereas with the originals they don't tend to actually suddenly fail, just gradually become slack.
Anyway, it's now on, for better or worse...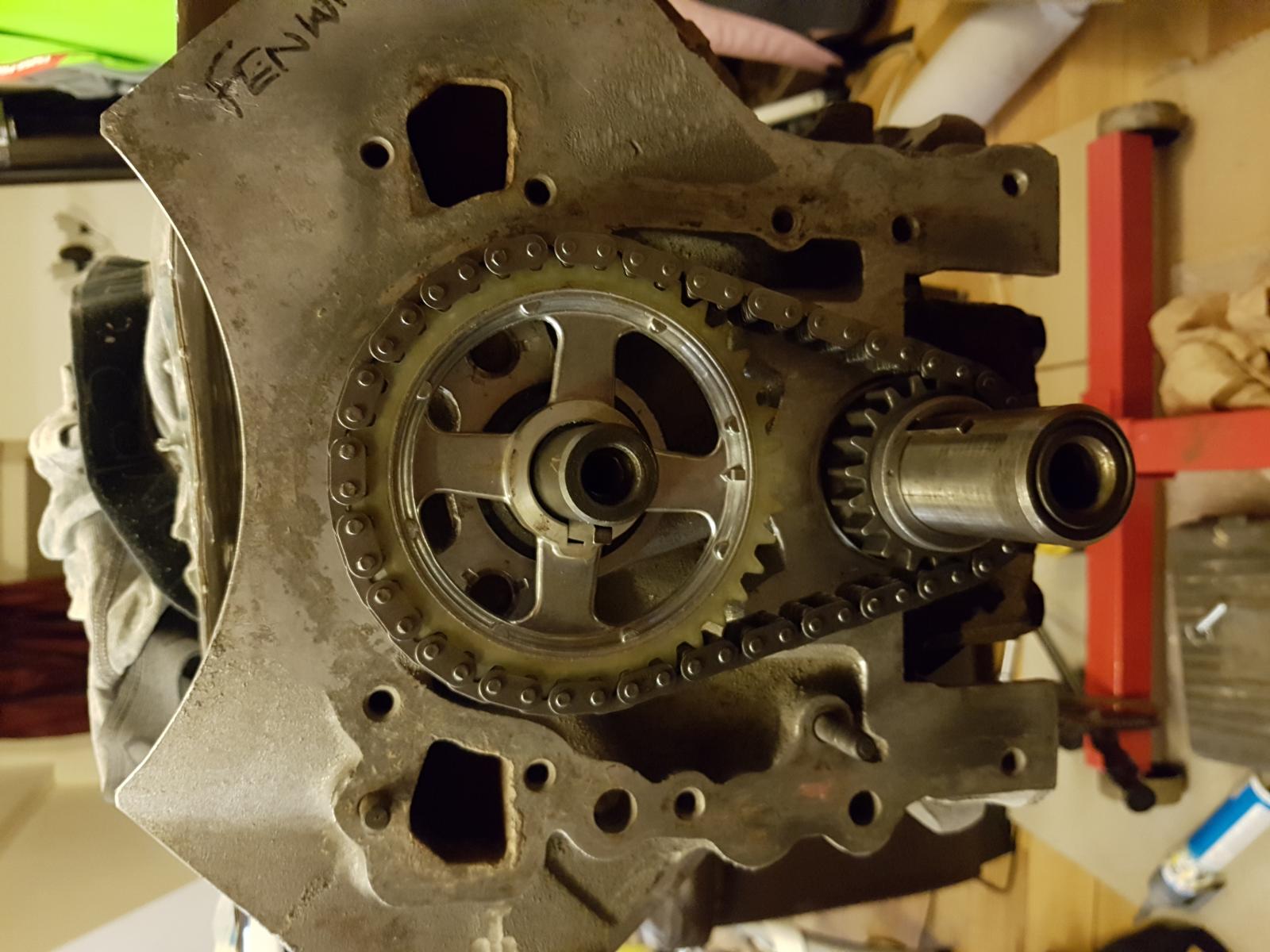 And a quick before and after comparison!