Wedding anniversary today so we got mutha_Seth in to babysit and went up town for a meal and stuff. Went for a walk after eating and...
OMG Charmant!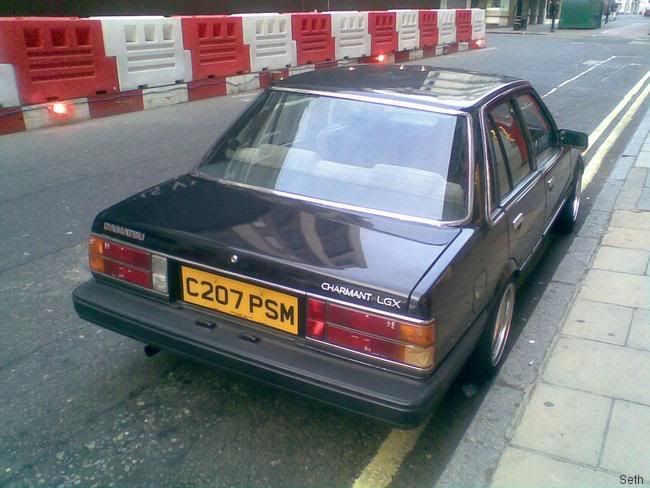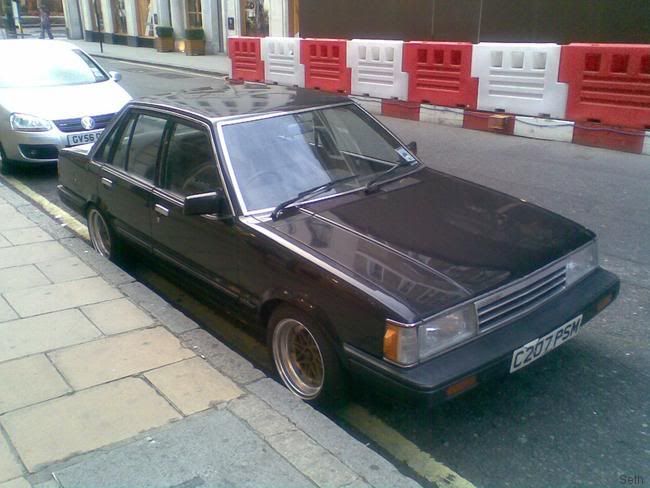 On Bond Street too!
Also spied was this P50 in the entrance way to some weird and wonderful museum/tourist trap in the Trocadero.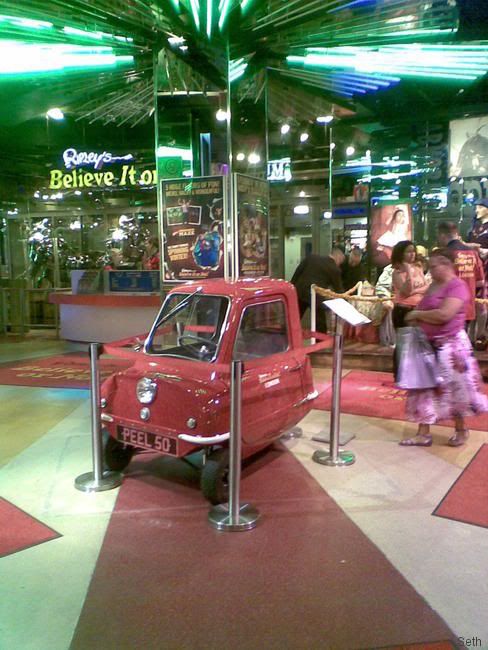 I also had a mega suburban shite find last week. Was dropping something work related off in deepest Wembley and spotted a CPT on a trailer up a side road so naturally went to investigate. CPT challenge not too hard once I'd got closer but I was amused to see something like this set up on the "public highway"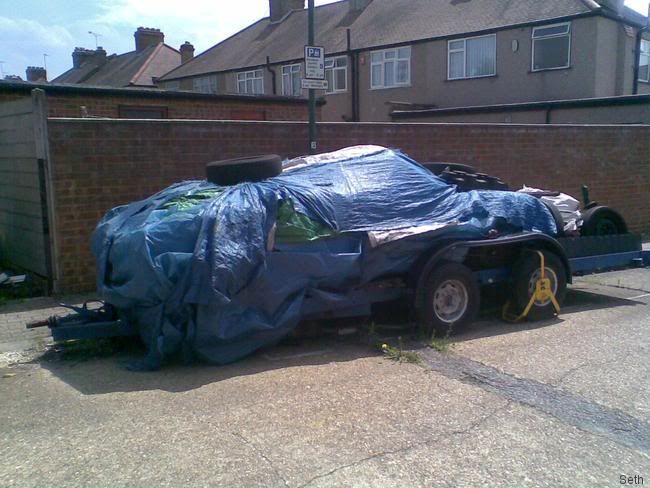 As I wondered past it to take a look around I noticed the front of a B poking out from the back alley.
But check what was behind it!
Crab, auntie Rover and further back an oldish Beetle!
Here's some other spots from the last week.
Mrs_Seth got excited by this one.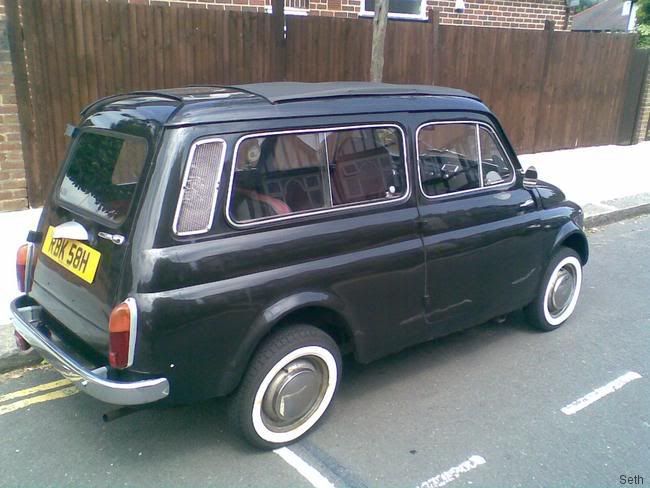 That'll do for now.