I've now got this running and mot'd, but theres plenty to be getting on with,
Note the crappy late '70s spotlights. I like them
Interior is buckskin leather, I reckon cleaning and feeding should bring it back ok. everything works.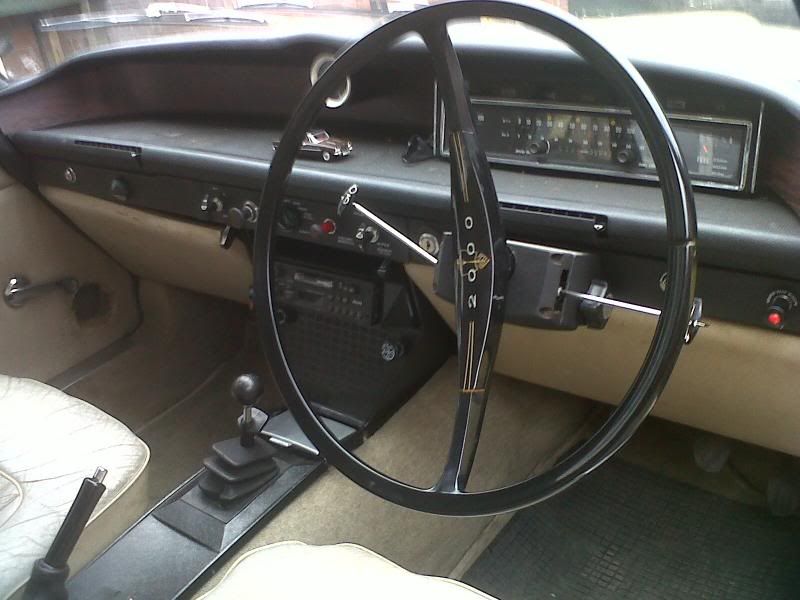 back door is dented and rotten. luckily I have one in stock.
nasty scrape on back wing, rust damage to scuttle panel. again, I have these panels in stock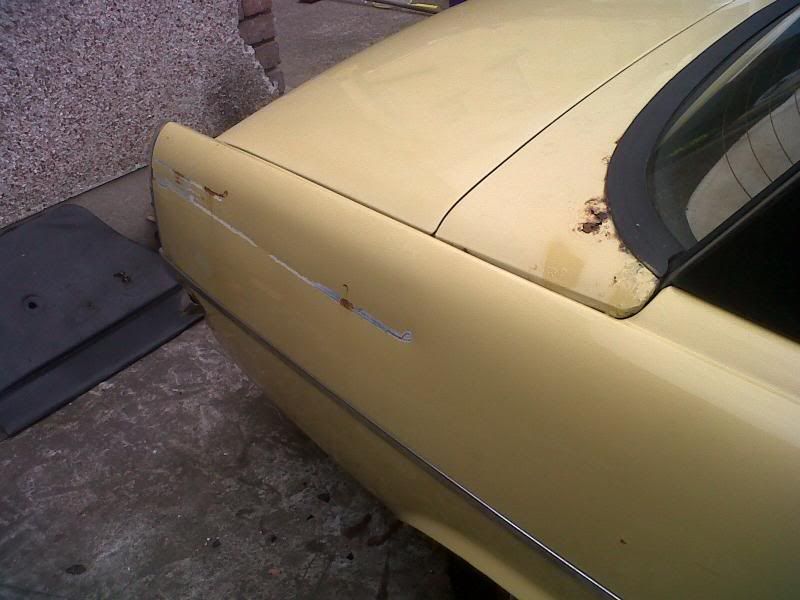 it has grommits in the front wings where mirrors should be.looks crap. I think theres a nice pair of chrome wingards around somewhere if i can find them.
It drives better than I expected, feels at least as quick as my 20 years newer volvo 240. comical amount of body roll when cornering. it has quite a farty exhaust note so everyone stares at it.