I think it's widely agreed among the scholars here that cars from the 1980s are a good choice for daily driver, they don't have the complications of airbag failures, engine management lights and CAN BUS communications. They do have the benefits of being able to demist the screen and holding speed on a motorway. But it was always this way; 20 years ago everyone thought 1980s cars were rubbish with these new fangled fuel injection things and electric windows and we were better off with points and carburettors. Perhaps we're all just comfortable with the technology we grew up with.
The case for the
Porsche
924
is compelling, it was expensive when new and made with quality parts, likely to have been cared for in its early life as well as perky performance, good handling, popup headlights and a groovy interior. It's also worth less than any other sporty coupe you can name – Audi Coupe, VW Scirocco, Ford Capri, Opel Manta, Skoda fucking Rapid… So I bought one, this one in fact, sight unseen from ebay.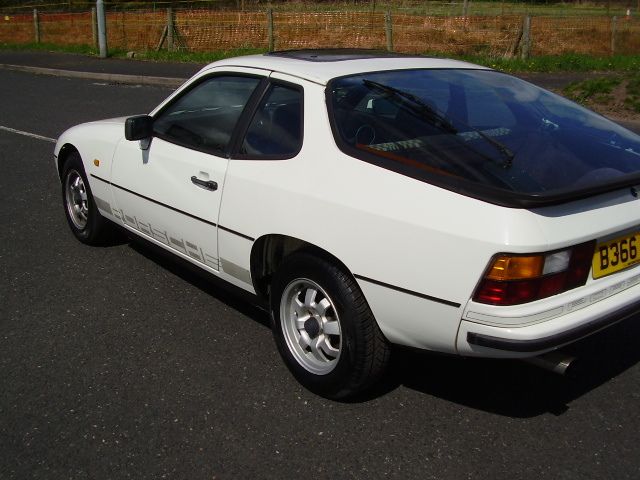 I wanted a white one with chequered interior, I was narrowly outbid on another car and this one came up a few days later. No heroic tales of collection, the dealer sent it to me on a truck. The MoT had recently expired so that was my first check, it failed on poor handbrake performance, fuel pipe leak, fuel tank leak, anti roll bar mounts and a tiny spot of rust behind the jacking point.
My normal mechanic has disappeared, I hope he's on holiday but anyway I had to find someone else to do the work. The place that did the MoT recommended someone so off it went. All of the failure stuff was straightforward except for the fuel tank leak. He had a go at patching it up because the alternative is to take the tank out which means taking the gearbox out first. The repairs were done, it passed its MoT but the tank leak had started again before I picked the car up. The mechanic wasn't comfortable about taking the tank out so I drove it to another place who had just broken a
924
for spares and had a good fuel tank. As they had 3 shiny
924
s for sale on their forecourt and had taken everything apart the previous week, they got the job of replacing the tank. While they had it all apart they also changed the clutch, that's the two biggest jobs on a
924
.
I picked it up last night and there's still a whiff of petrol fumes so it's going back tomorrow, but what about the rest of the car?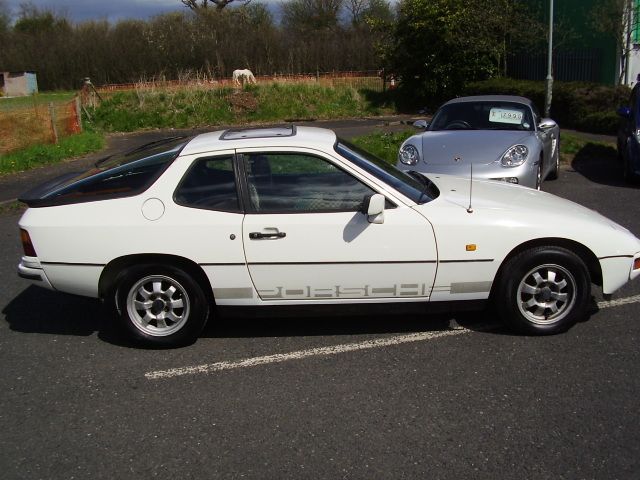 No power steering and it's been a while since I've driven a car without it. A bit of a shock at first, but putting more than 15psi in the front tyres helped a lot, and of course once you expect the steering to be heavier it's ok. The way the steering feels when on the move is brilliant, it's got the same alive feeling as an old 911 which is encouraging for a sports car. The gearchange is good too, proper quick and positive action and because the centre tunnel is so high and the seats so low, the lever is nice and short. How low is the seat? If you park next to a high kerb and have to get in, it'll look like you need a hip replacement asap.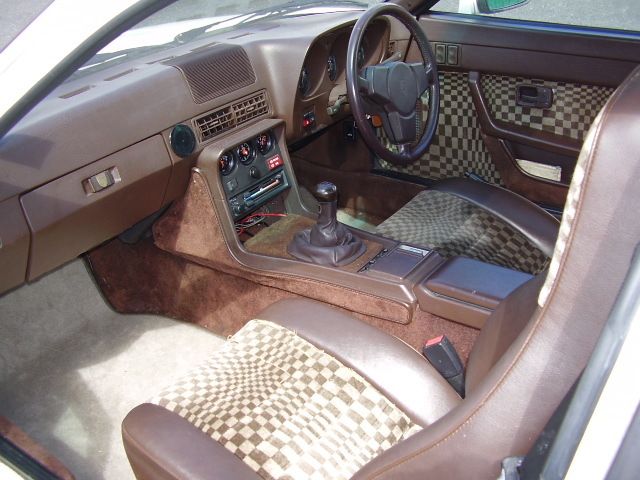 Sitting inside it's all good stuff, the steering wheel is the same as a 911, the dials are right in front of you and
Porsche
ergonomics are everywhere – the electric mirror adjust is hidden under the door armrest. But it does feels special inside despite the VW switches, at least they work and haven't got scuffed graphics like the switches on a 5 year old Golf.
This car has been unused for a while and the idle is a bit lumpy, and it pops on the overrun, I'll do a basic service and see how it goes from there. The electric windows are noisy and a bit slow, the rear wiper motor is noisy and the popup headlights don't quite have the energy to pop all the way down. The water temperature gauge doesn't work, neither does the clock but that's about it. I drove it to work this morning, my first journey of more than 3 miles and it was peachy - enough power for overtaking, relaxed cruising and a really good feeling through corners.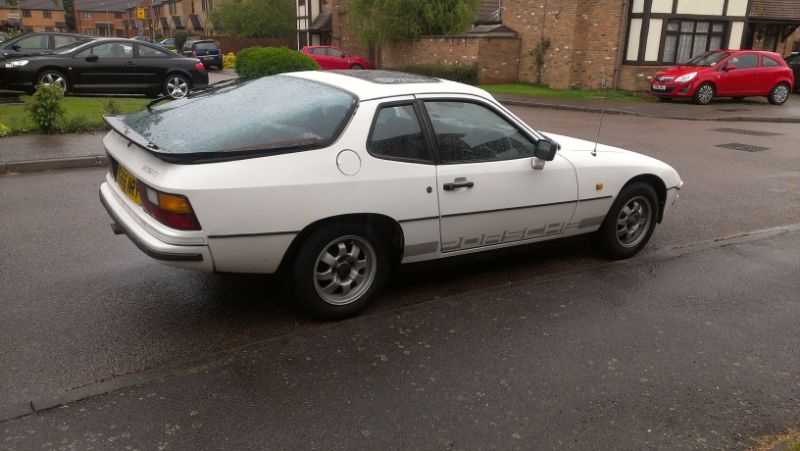 Values seem all over the place, some cars look like complete dogs for £600, plenty remain unsold at £2000. Of course values won't increase until 10 minutes after I've sold it but if you want one, now's probably a good time to look.