Look forward to seeing a piccy of that...
Finally managed to take some photos (even with a raging earache!).
Front mount is to the top pillion footest mount: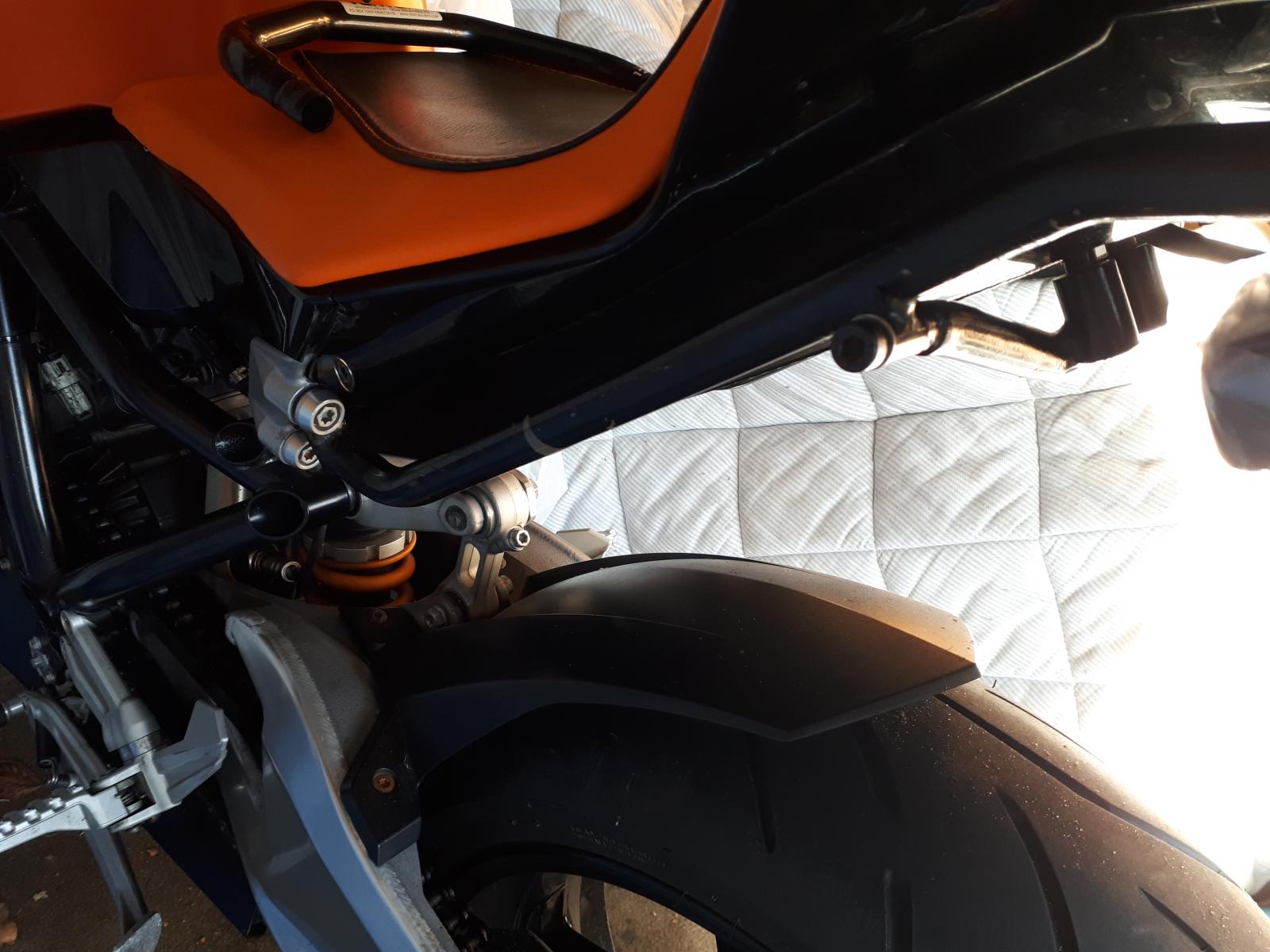 The cross mount bolts underneath the rear subframe to the number plate hanger, and the front to rear rail bolts to this:
Then the rear rack (not very pretty) slots into the two side pieces;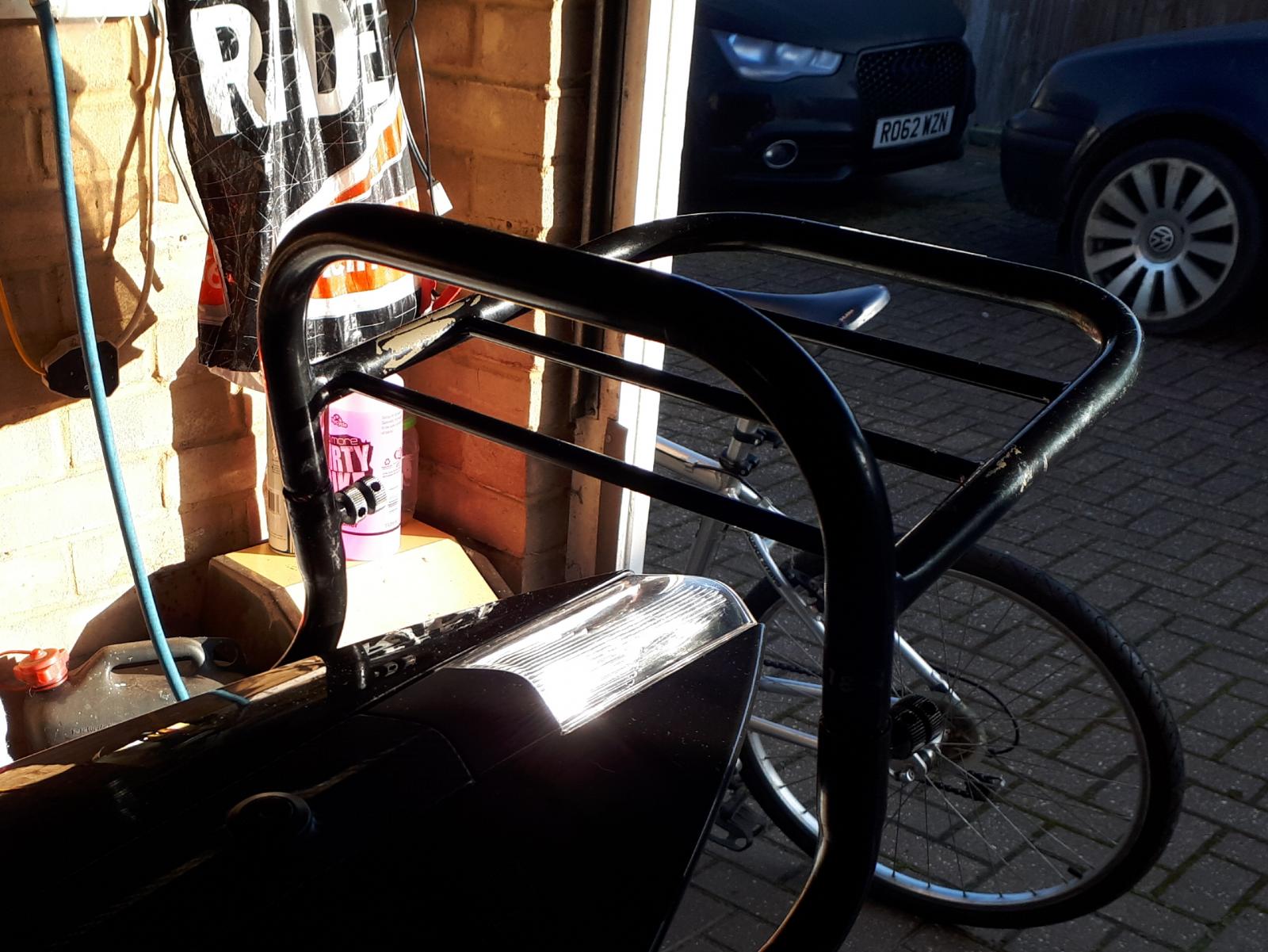 Or a grabrail:
Need to buy the big LOOP that the rucksack fits over.
But this is what it looks like stood back a bit;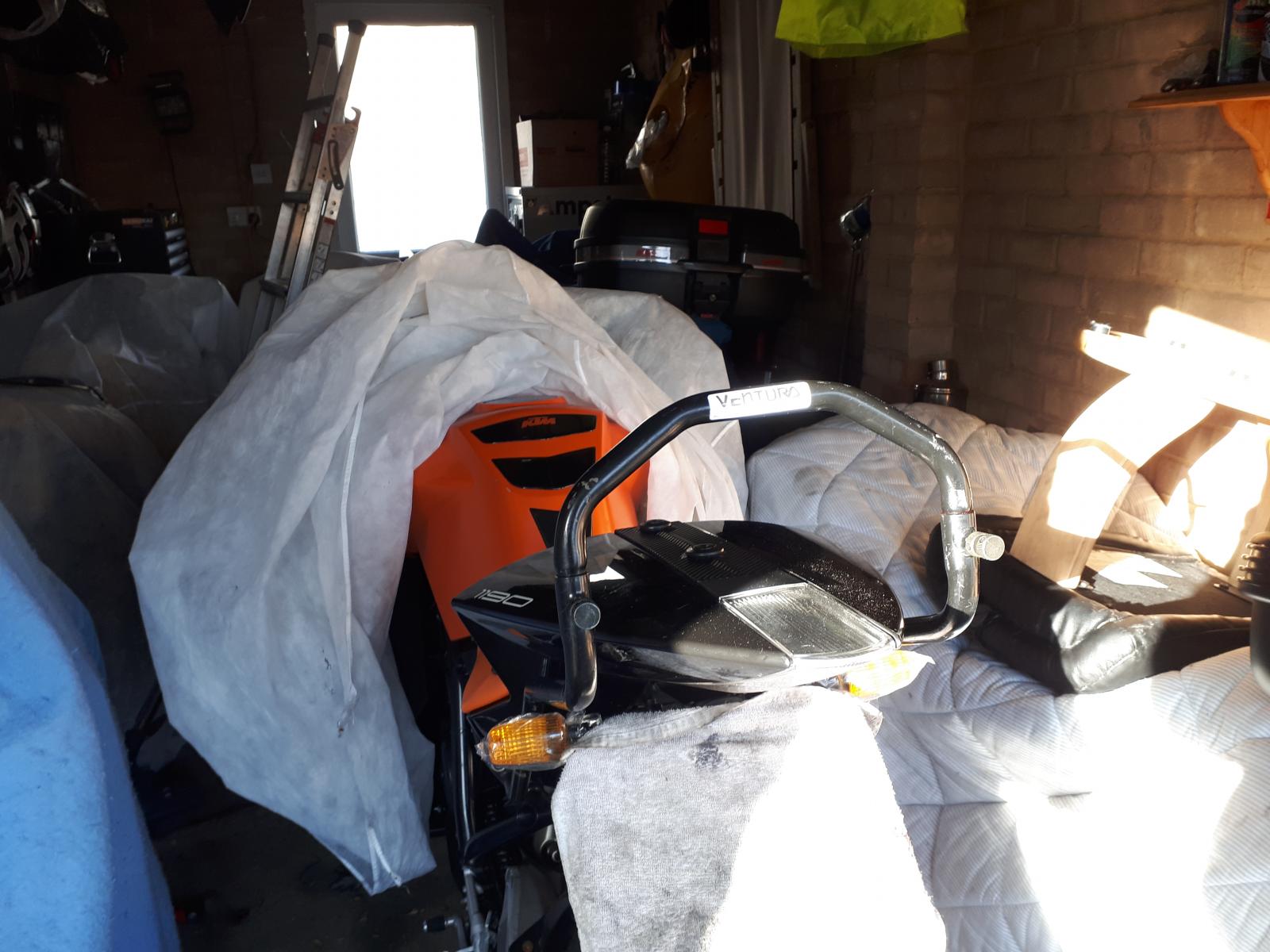 Remove four torx screws an it's off with just the cross member attached. Can now remove it in two minutes. Not pretty but it means I can ride it to Slovakia with more that just a toothbrush and a change of boxers