I'd really like to get into this model making lark due to the amount of obscure J-tin on offer, but the amount of stuff you need to buy puts me off a bit.
My collection of tools etc has gradually built up over the 20+ years I've been building them. Also did a fortunate trade with an American recently, where I got a big batch of Tamiya spray paints he couldn't ship back to the US in exchange for a few kits I'd possibly never get round to building.
On the shelf, with one or two more on the way...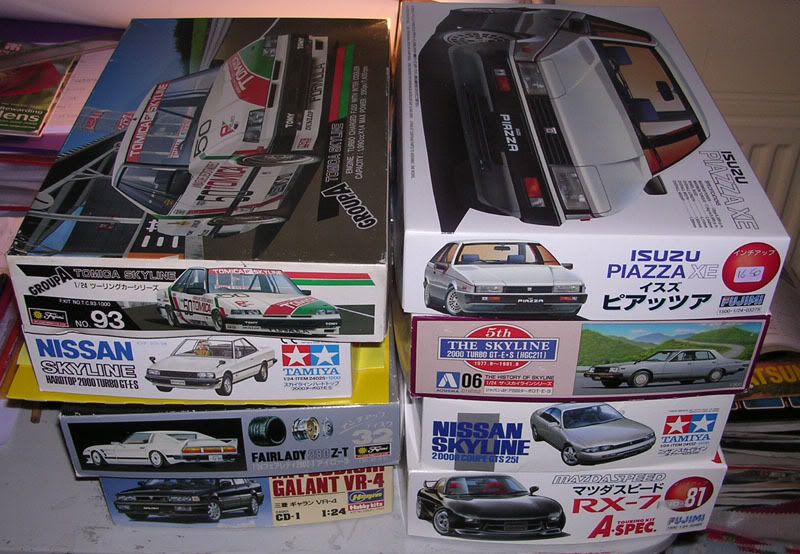 Really looking forward to doing this one...
This was only 99p, will end up either with some kind of VIP-lite treatment or deep-dish older alloys.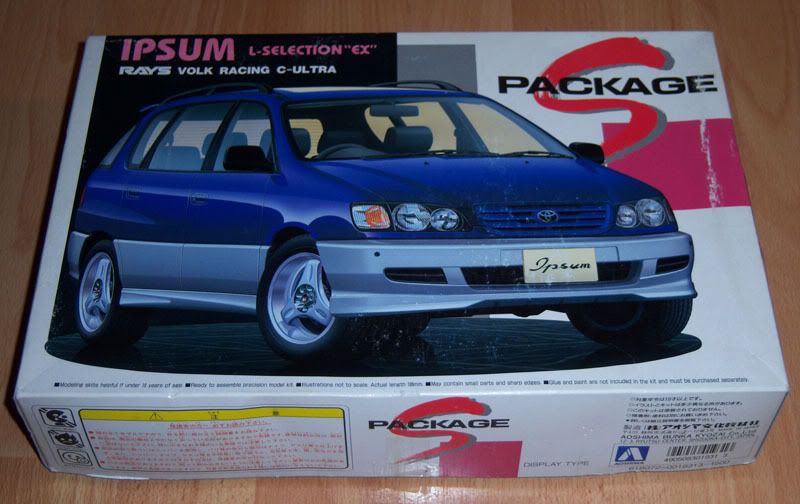 I can't resist these wheel sets!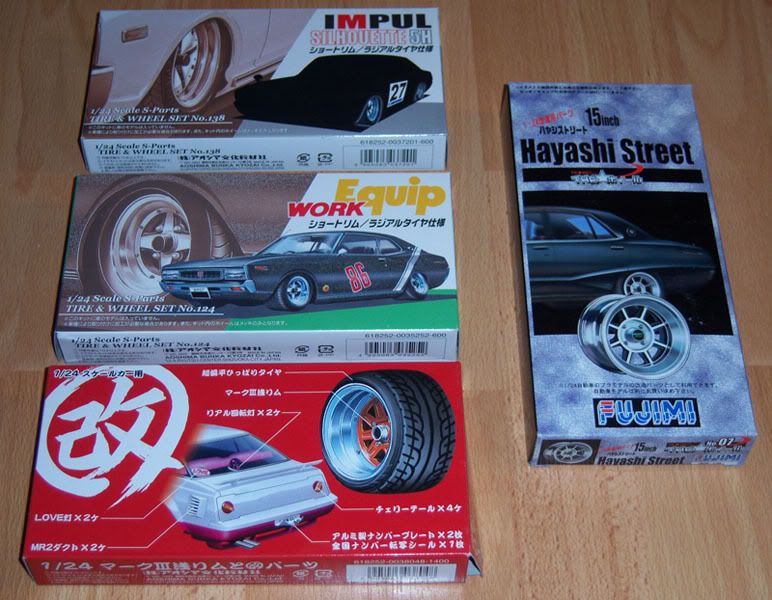 If you want a well-proportioned kit that should go together straight out of the box then Tamiya take some beating. They don't have such a barmy range of cars though, and they certainly don't do so many variations. It's insane how many versions Fujimi can crack out of the same cars, Toyota Mark II seems very popular. Also some of the Fujimi kits do use a generic chassis, so watch how the wheels and tyres sit in the arches. They do often have an option for lowering them though, worded in some odd Engrish way.