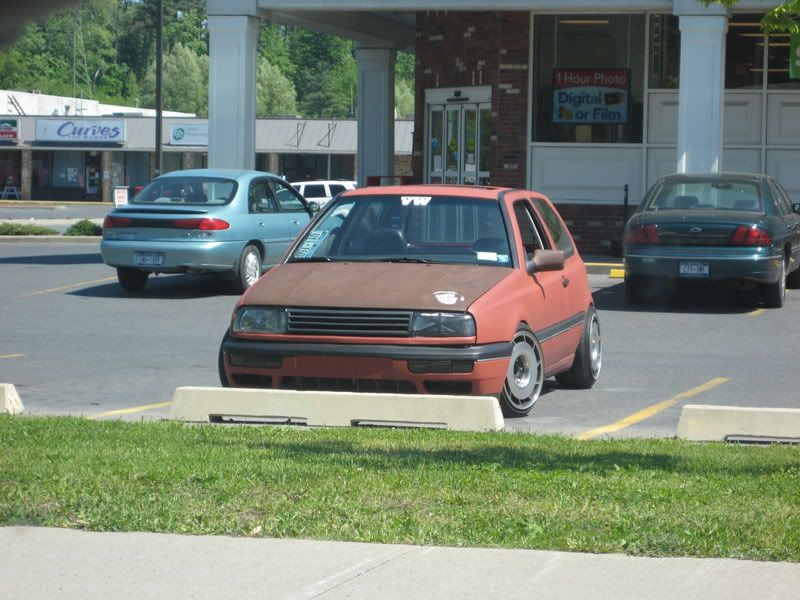 SOUND THE SCENE SIREN!!!
Though I am sure, sure I have seen this one before, and I'm fairly certain that the pics were European, possibly in one of the "Wothersee" things on RR.
It IS the one with Bill Murray's face stencilled on it, right?
Maybe I am just going mad.
(Though perhaps not as mad as an individual who stencills Bill Murray's Face on their car)>