Thank you gentlemen!
We have been flitting around the North-East's North-East, sans interweb, so no updates, but I'll post each day's pictures one at a time.
That's a bit of an oddball Starlet, no? I never knew a 5 door one of these existed - was it a Japan only model that's been imported or something? Looks like it may be a turbo, also.
There are a few Starlets about, especially in Chiang Mai, in fact I nearly didn't bother posting that one! I never know what people will find interesting. From memory, almost all look like that, five doors with a body-kit, and '12 VALVE' stickers down the side. Come to think of it, many of the oddball hatchbacks of that era are the same – 205s and AXs spring to mind. They have body-kits on, though all are five doors, and middle of the range motors (1.4s).
Right, today's installment takes us from Sukothai old town, an ancient ruined city, north-east to Phu Rhua in Loei.
Hard at work:
Anyone into trolley-busses?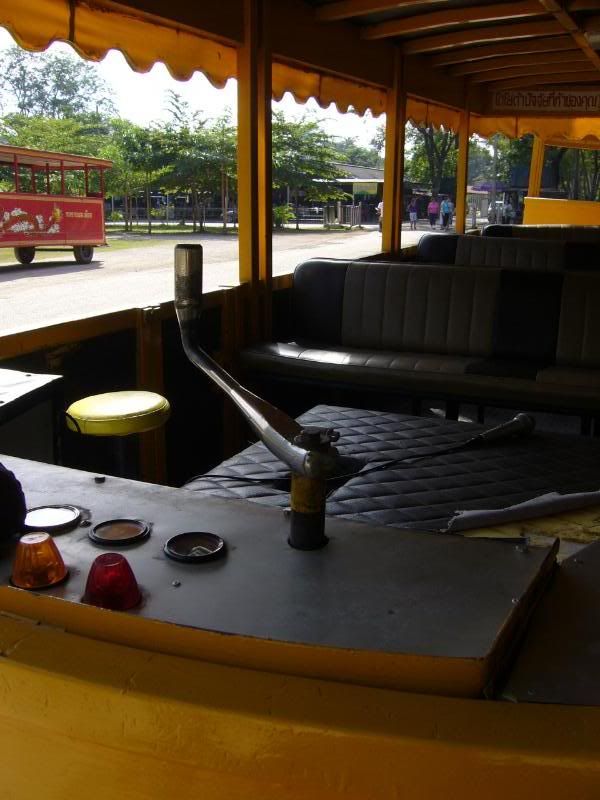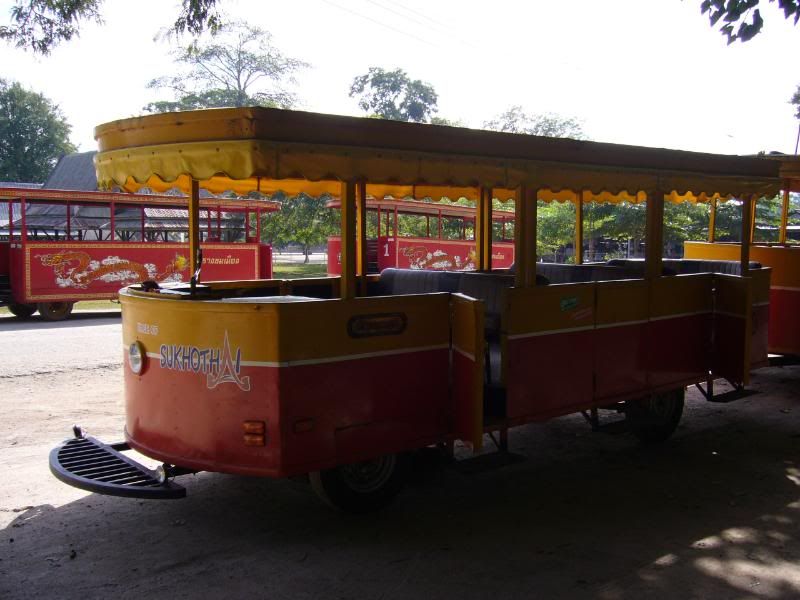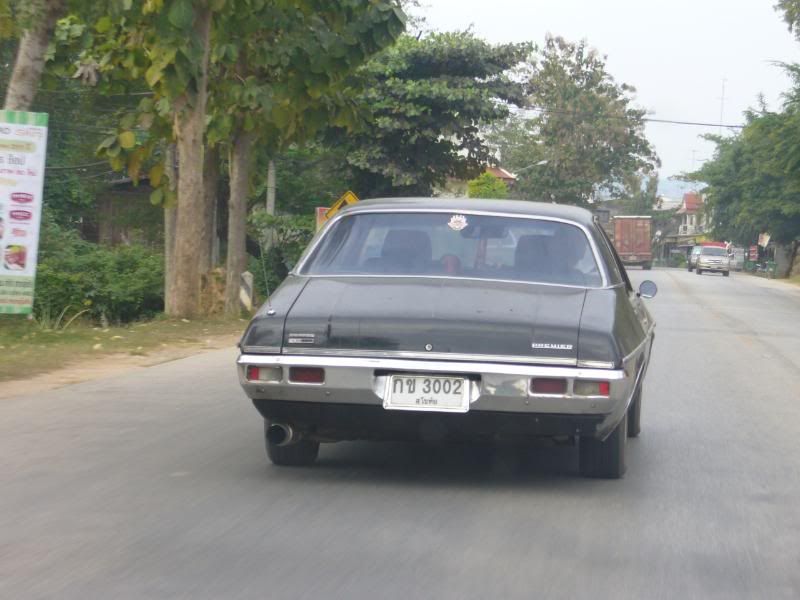 Sorry, I'm clueless on the American stuff. All I can make out is 'Premier'.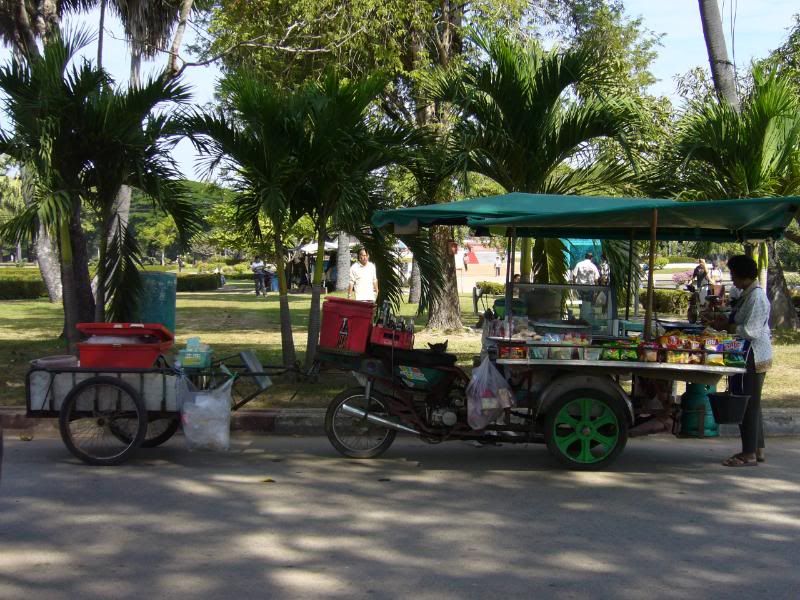 This old woman's five wheeled mobile snack kitchen forward slash accident waiting to happen nearly made it to Catch of the Day.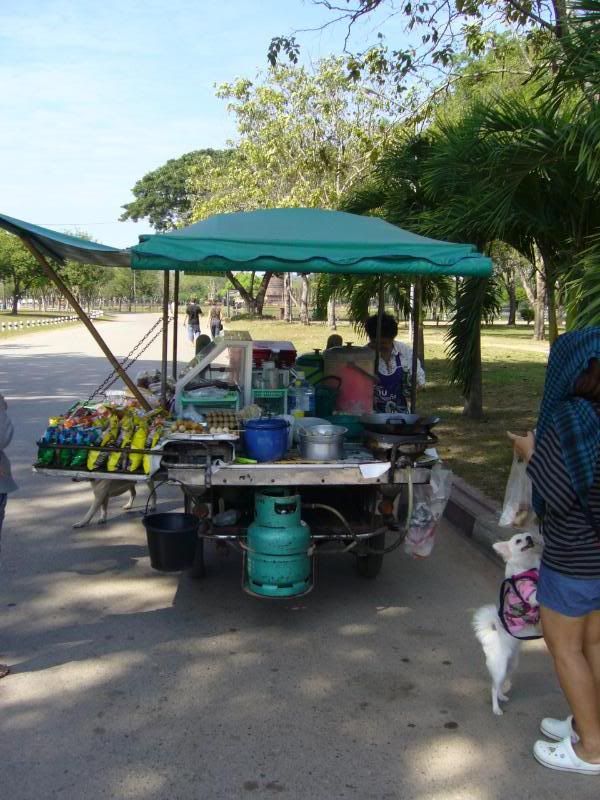 But the title goes to this: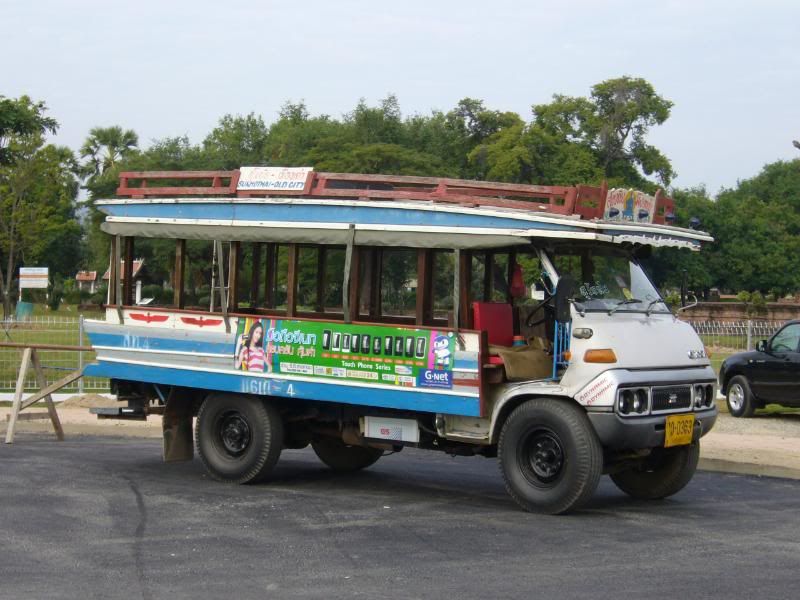 Imagine that as a beavertail!
The rear bodywork, including fins, is all wood.
Also available in Isuzu flavour:
These are Sukothai's take on the songtaew taxi bus concept. Glorious.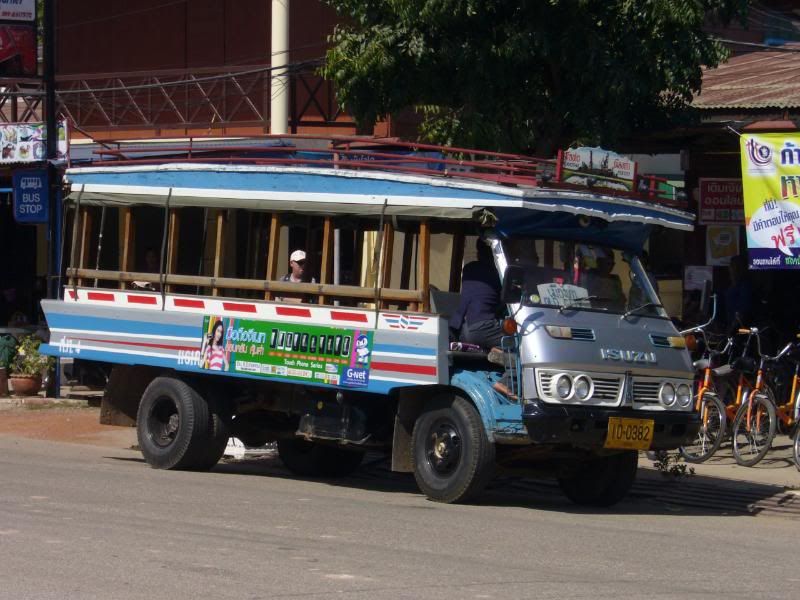 Moving on:
I found these adverts in a magazine for Loei's Chery dealership. I like the way they put bricks under the wheels in the showroom! I haven't seen a Chery A1 yet...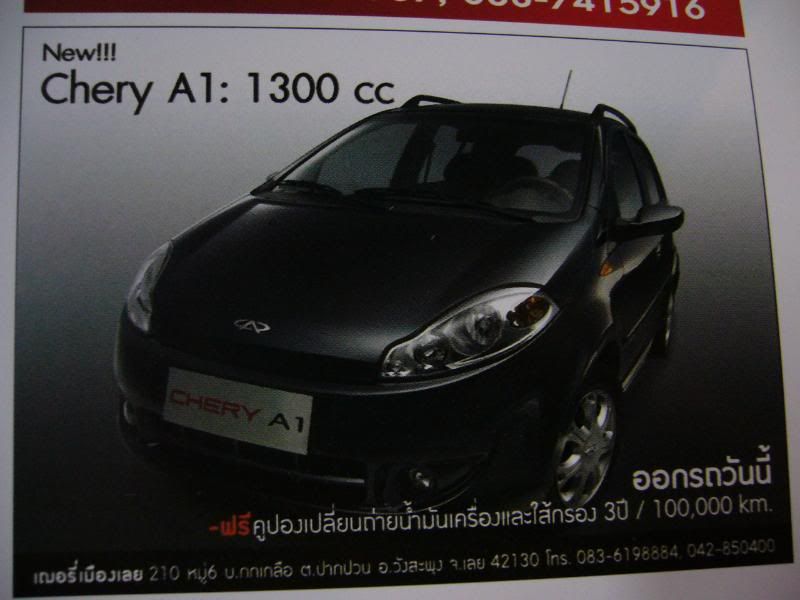 @CT: Today we've come past another sugar factory 50km east of Udon Thani, with dozens more over-loaded wagons waiting to go in full of 'leaves and trash'… would that be one of yours too? We couldn't see any signs for it at all. Listing heavily: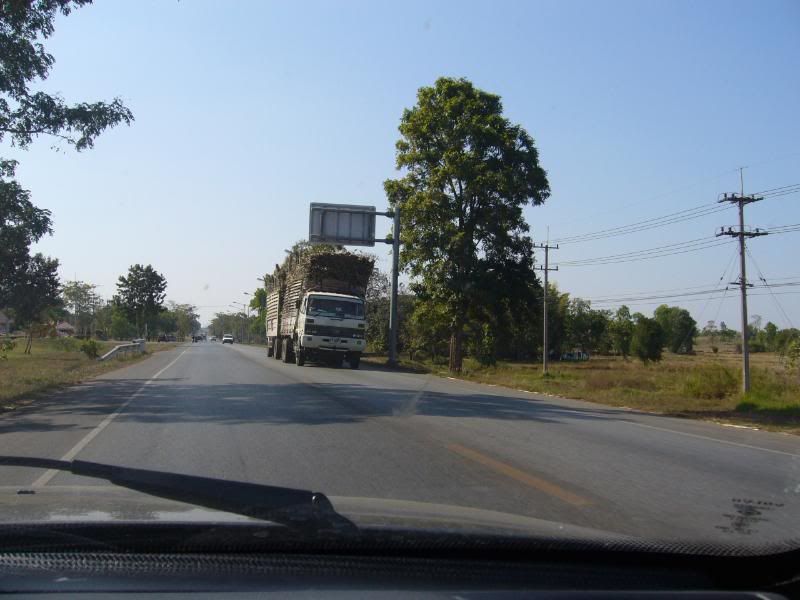 Don't know if I mentioned it, but my wife spent a few years of her childhood on a farm in the middle of sugar cane country (Suphan Buri), but the game seems to have moved on rather in the years since!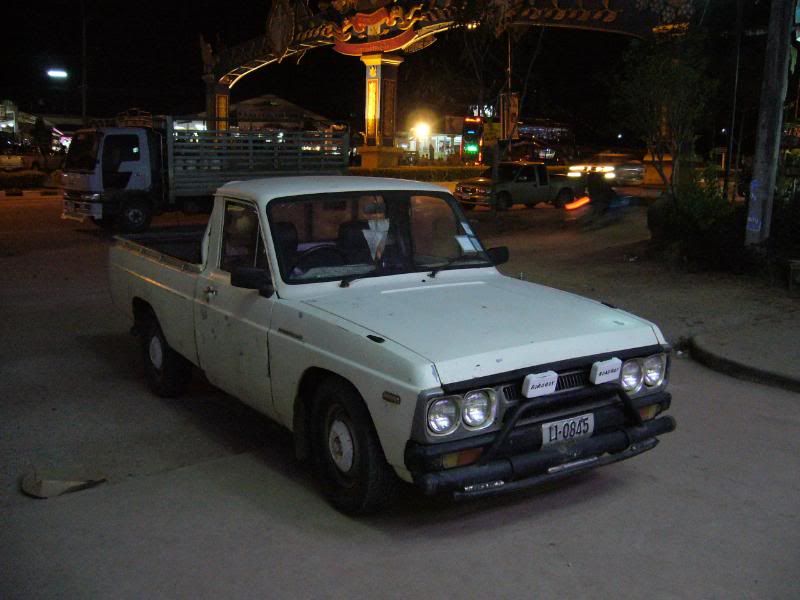 This greeted us on arrival in Loei.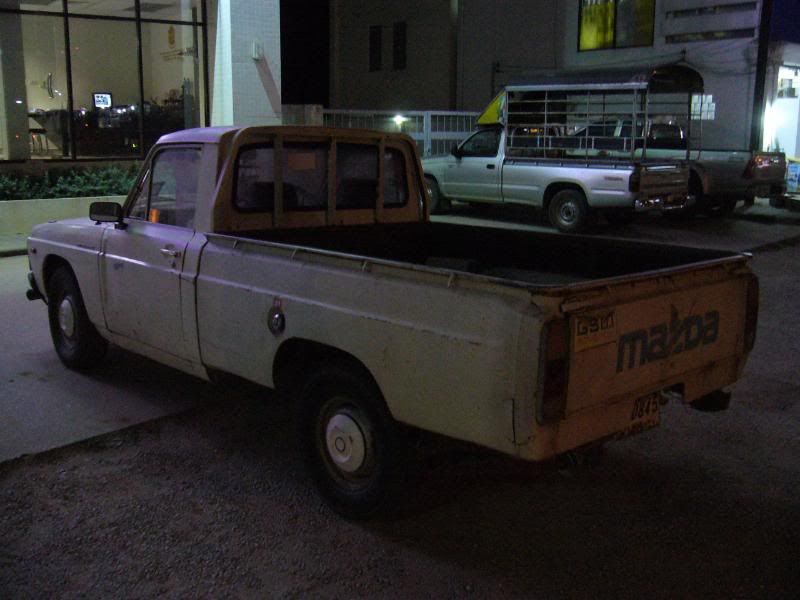 Another unusual pick-up.
A Mazda "Proceed"(?) would respond well to a good rodding, I'm thinking.
Would have made CotD on a slower day.
The next batch takes us north to the Mekong...