Is the white modern some sort of Toyota?
Often used as a taxi over there and running on lpg?
Either that or its some sort of Honda Civic.
It ain't no Toyota.
The ones seen everywhere in Bangkok are Corollas, or a taxi version thereof.
Toyota 'Limo' is mega basic Hirst spec, thick grey vinyl, keep fit windows, rubbered floor, 13" steels…
The 'Corollas' are easier to re-spray in the original colour and sell on for decent coin I suppose.
I have these shots from a couple years ago when they were mostly the mk9 version.
We were in this pink one and he needed to stop for CNG.
(Read here)
Taxis have the CNG filler under the bonnet, most LPG cars' couplings are under the back bumper.
This year, BKK taxis are mostly the latest Corolla (mk10), and all civilian spec, sadly. And some are even autos, too! No pictures of a new taxi, but they are the shape of this white one. They're now called Corolla Altis.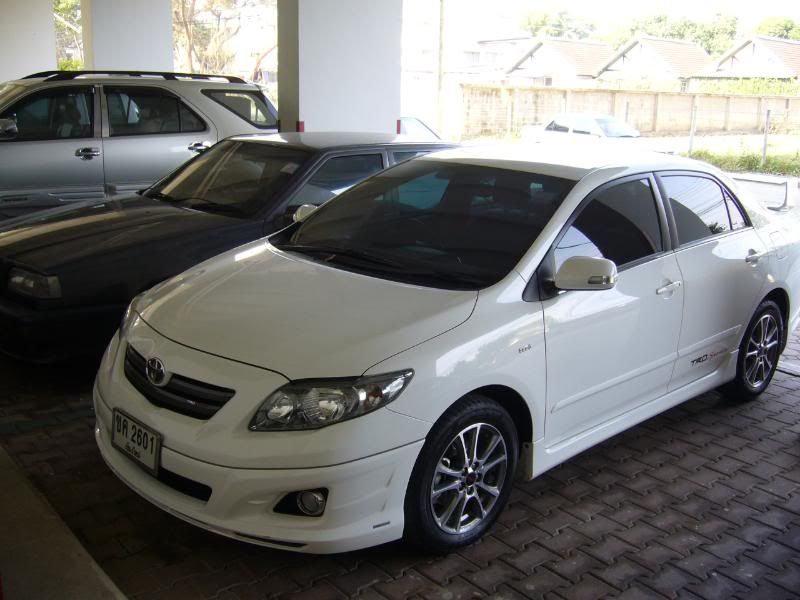 I tend not to photograph moderns (less interesting, and people think you're scouting to steal it!) So I just went downstairs here and snapped a few. These buggers are everywhere.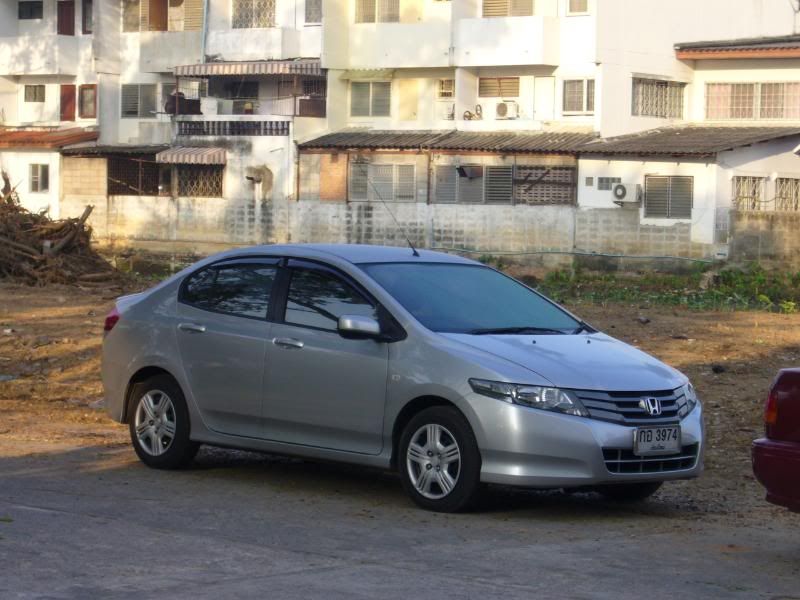 The white modern looks like the current non-EU spec Civic at the front, but it's the rather smaller Honda City.
It is much prettier than the previous version which was, to my eyes, ungainly from all angles and resembles a cockroach.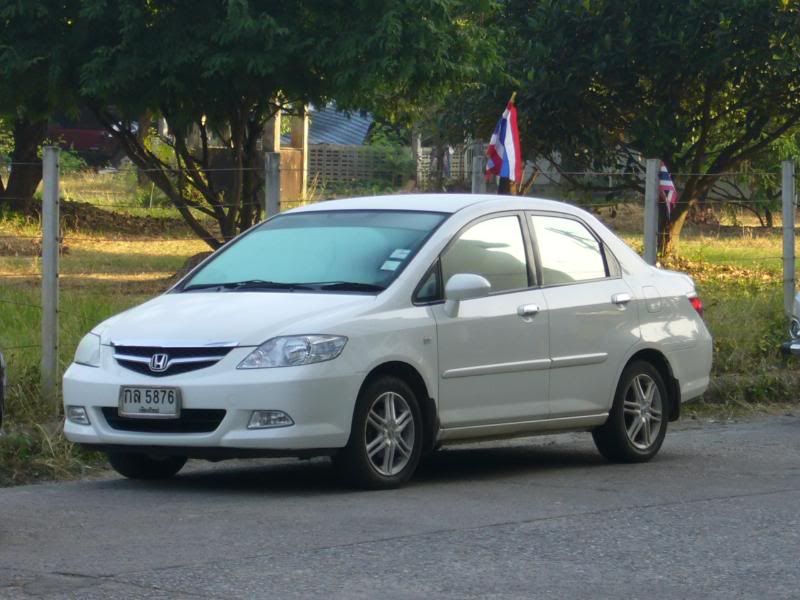 I suppose that's what happens when you try to stretch a baby saloon body over a (much prettier) Honda Jazz.
All in proportion: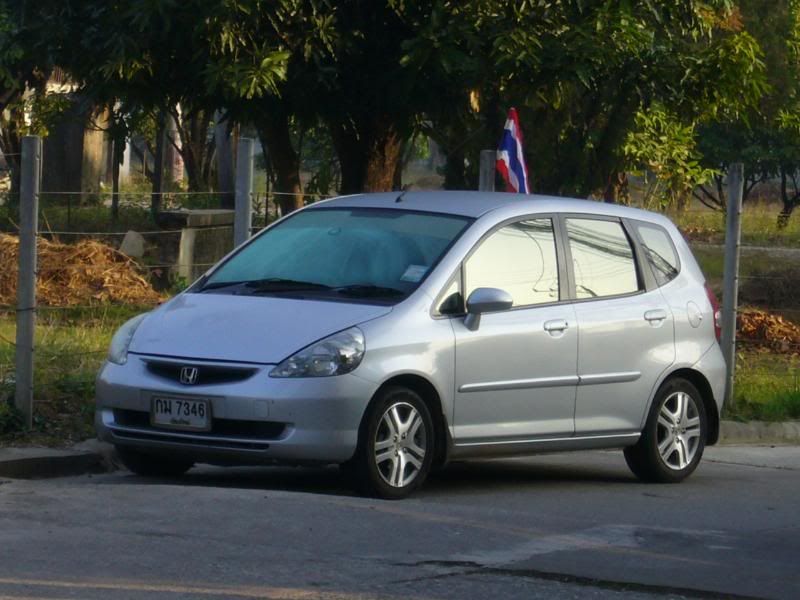 As was the Toyota (Soluna) Vios… this is the best picture I could find… on the left. The others we've seen before, are previous generations called 'Soluna'.
(Edit to add a couple dodgy shots of Soluna Vioss)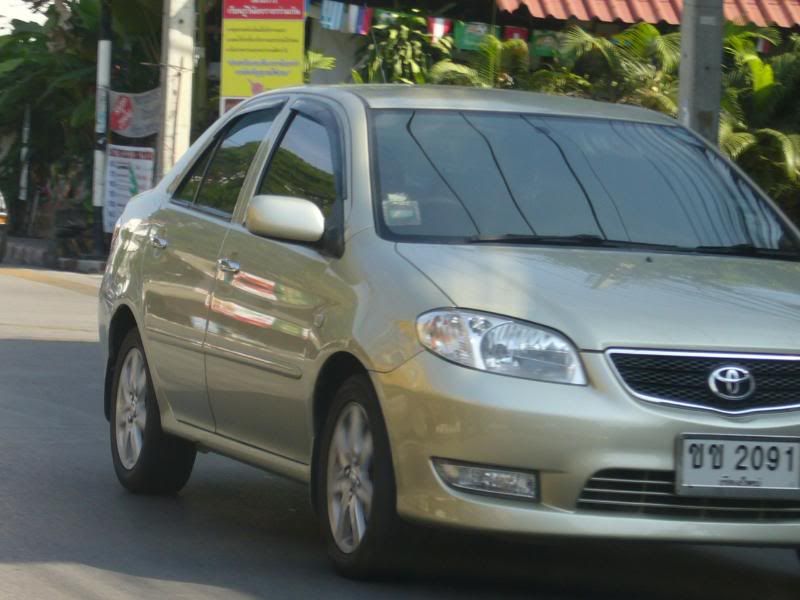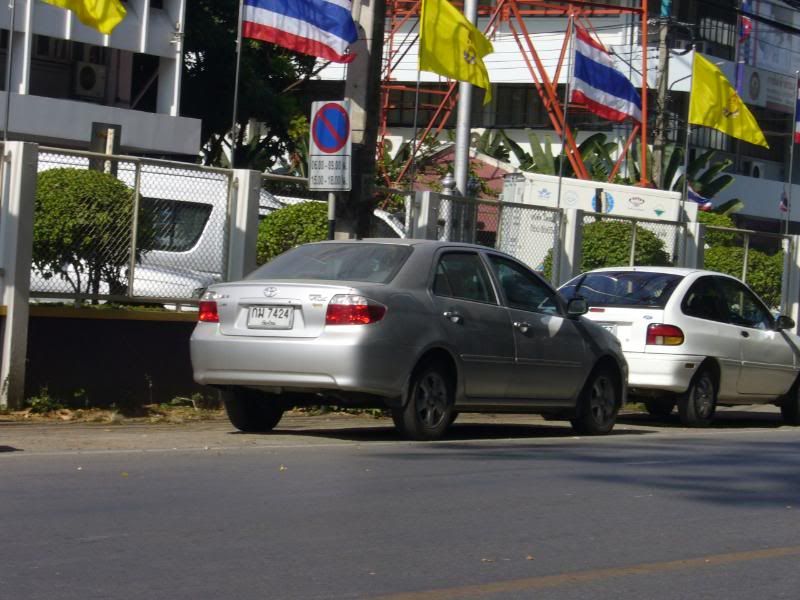 The Soluna/Vios and City are direct competitors.
This is the current Vios, Toyota are loosing it with the styling now Honda have upped their game.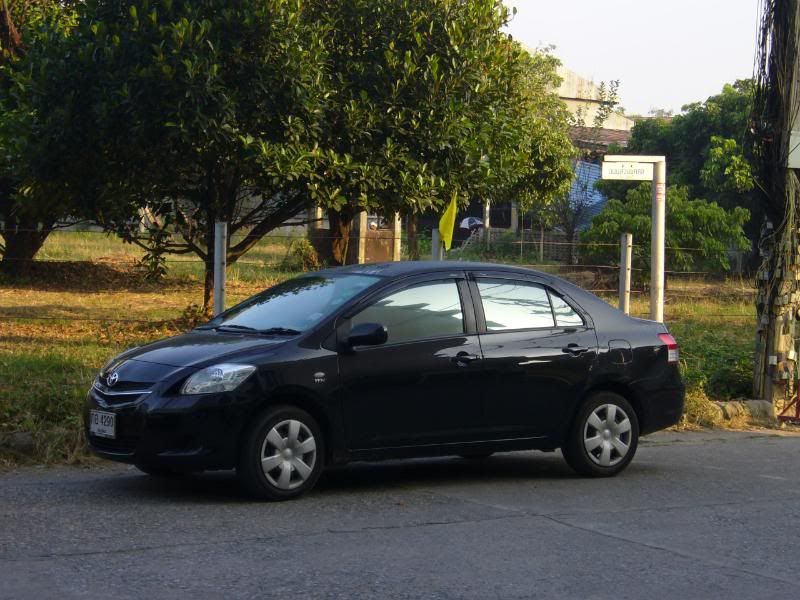 Toyota now sells the new Yaris to compete with the Jazz. They didn't feel SE Asia was ready for a hatchback, so there are no early Yariss here. They missed a trick because Honda hit the spot with the Jazz; it is fresh and new here, the opposite image to that in the UK!
(Edit to add this white we're on with small modern saloons.)
Mazda 2, sold alongside the five door version, there are plenty of these about. Ford are trying to break back into the car market here with their equivalent Fiestas, but don't seem to be doing half as well as Mazda. The Fiesta saloon is particularly awkward looking, with a high, narrow rump. I'll post a picture when I spot one parked up.
Moar readinz:
Corolla mk9/10
http://en.wikipedia.... ... 2C_E130.29
Civic- Europe vs the rest of the world:
http://en.wikipedia.... ... C_FK.2C_FN
City:
http://en.wikipedia....wiki/Honda_City
Toyota Soluna and Vios:
http://en.wikipedia....ota_Soluna#Asia
http://en.wikipedia....iki/Toyota_Vios
Every day's a school day