I finally had a weekend so I got some diecast work in.
This had a broken tow hitch which I repaired but when I was filing it to fine tune the fit, I broke the repair so I need to do it again. Repairing tow hitches is a ballache. Painted this 1958 Berkeley Cavalier to match my previously repainted Corsair.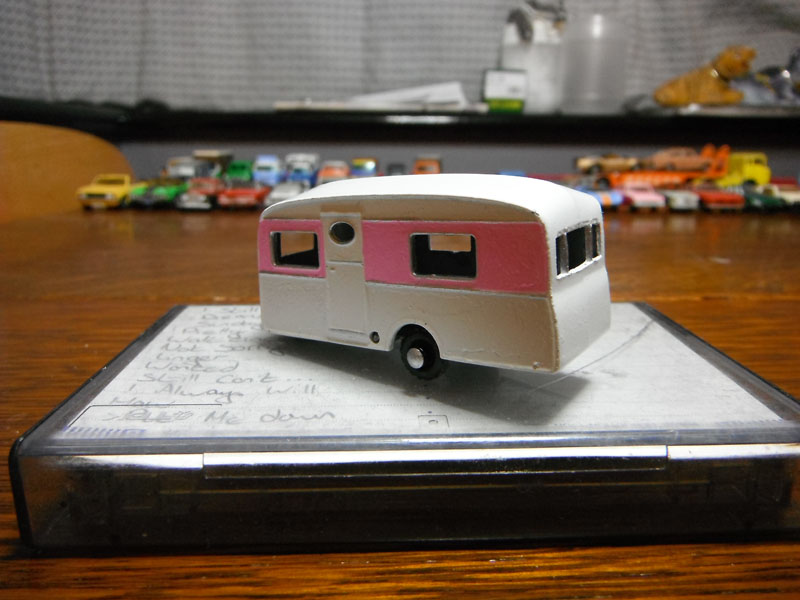 I had started a repaint on this Minor in enamels but the purple I was using went really weird and discoloured sort of green, and not in a good way. Repainted it today with acrylics before giving it a lacquer and I'm much happier with it. The colour is a weird grey-lilac, the nearest I had to Mirage.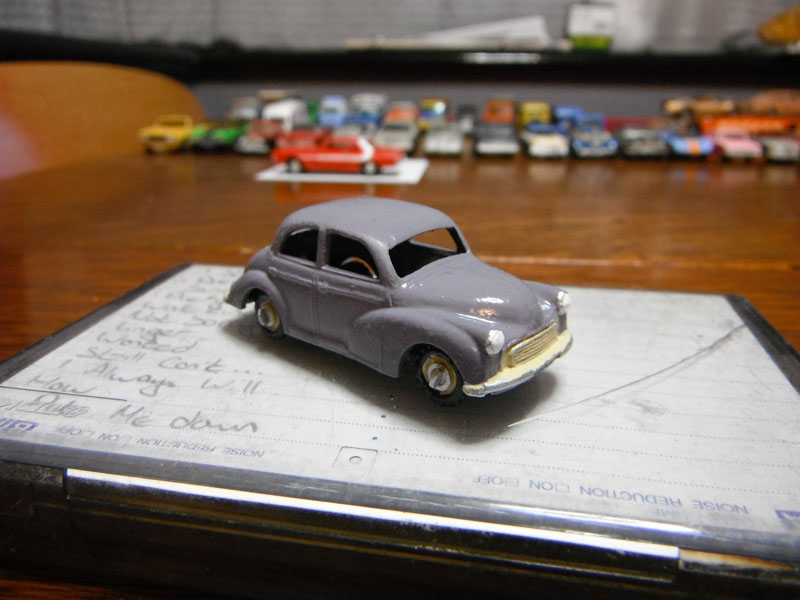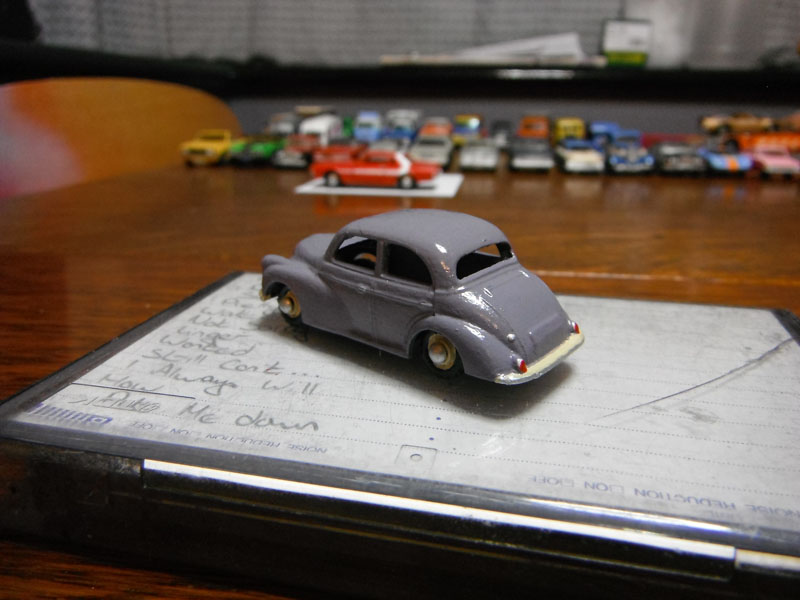 Aircraft carrier got a makeover too. This was quite rough when I started with very little paint and really dirty. The brown I chose ended up a bit darker than I wanted but that's balanced out by the masking for the matt varnish to make the black roof look like vinyl turning out exceptionally well. I don't really like this shape Z car very much, but it was a model I was struggling to get hold of so I'm not about to get rid of it now that it looks nice and tidy.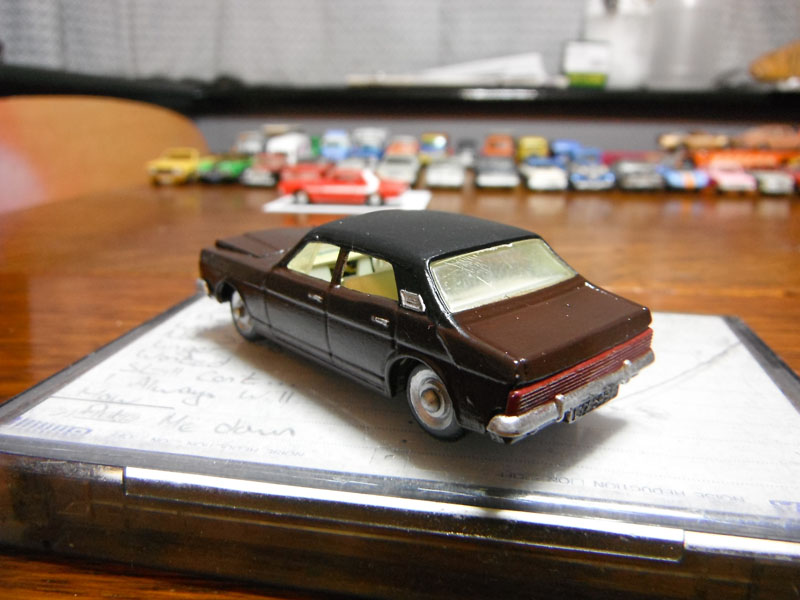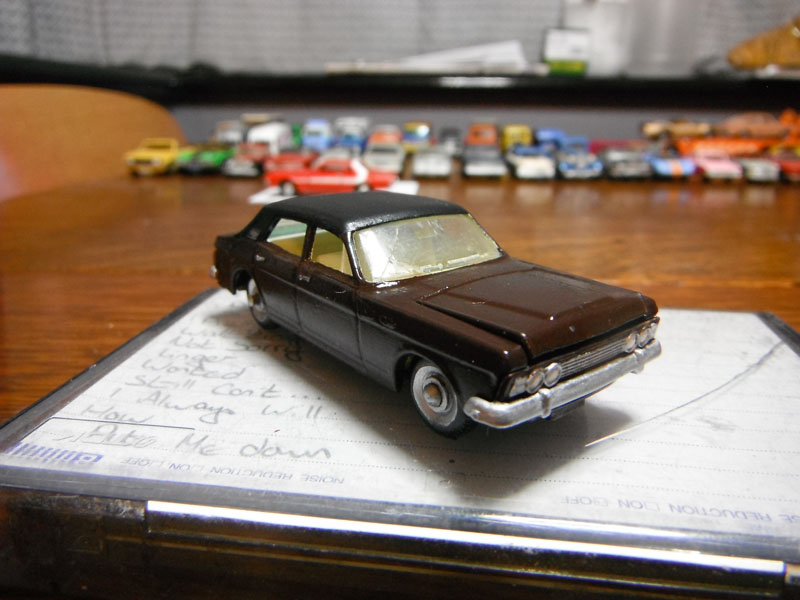 This Jaguar XJ-S from the Corgi Whizzwheels range is rubbish. I don't really like them. However, this one gets a stay of execution/sale because my brother and I had one each when we were kids so I felt like tarting up this really rough example. Something has had a right go at the wheels on it, they're really chewed up, but careful painting has hidden most of the damage.