Damned this computer, having just typed all this out my 'pooter basically told me to p.ss off. Here AGAIN is some of Jersey's shite for you to enjoy, I saw much more but for one reason or another it was not possible to obtain photographic proof.
Not really tat mor like Kit, however it is an SC not a TC and therefore the jury is still out. surely the only engine this should have has 8 cylinders therefore is it shite?
Mister P6 also owns this tarp tease (I think this has already been posted)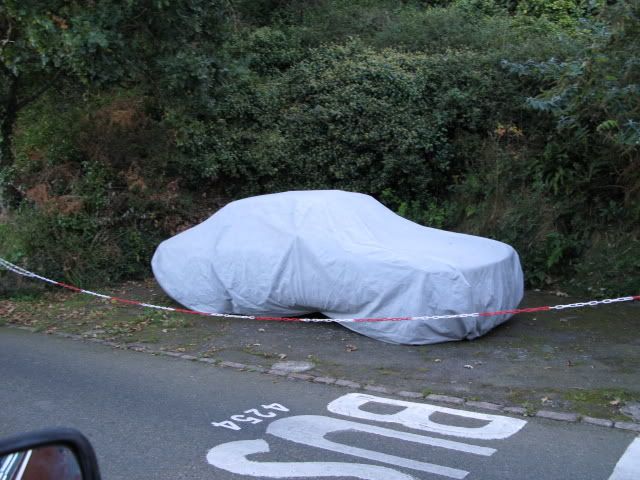 Which is a very tidy white one of these....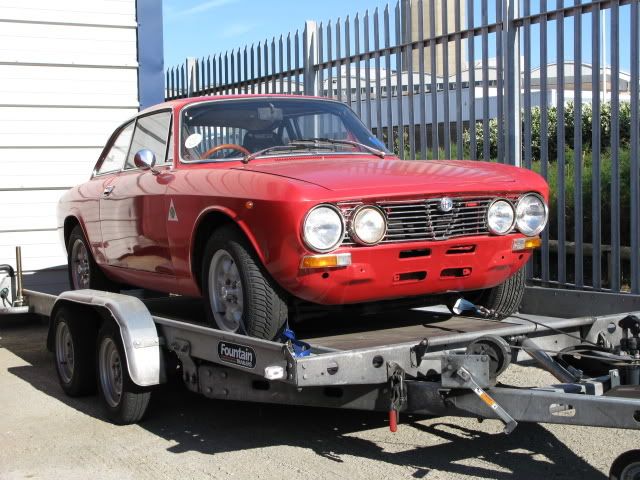 Saw this and do I get a bonus for including the flanks of my E28 sharknose beemer? thought not. don't think this Maurice Minor is running anything special under the bonnet.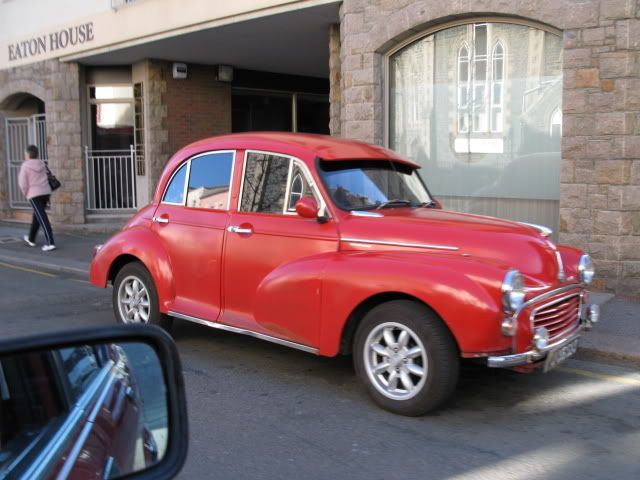 Simca 1100, this has been here for years and years, covered in thick dust I don't belive it has moved but the shelter keeping the bodywork tidy. did ask the owner if they would sell over a year ago but they said er no.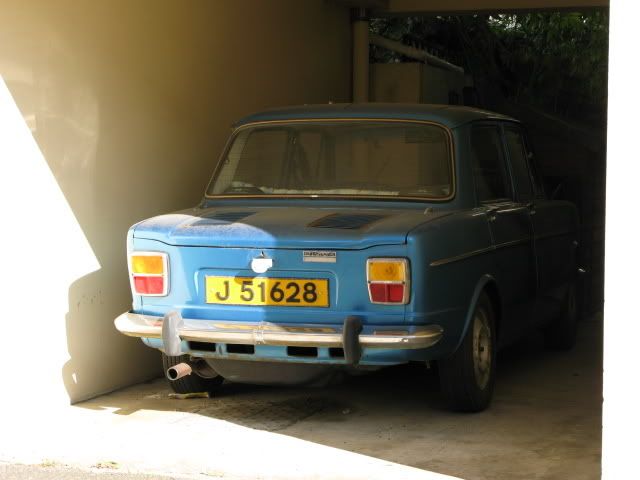 Fiat Tempra-unusual sight in Jersey or maybe because they were so dull note stupidly small cinq wheels-ridiculous.
Daihatsu Refridgerated van, surely a small fridge on the back of a pick up would be better? ideal for transporting immigrants.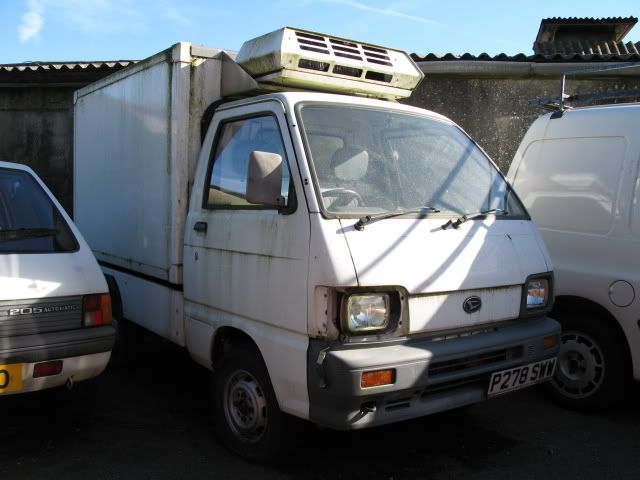 Beetle, whoever forgot to bolt the rear wheels/subframe on is thick as two short planks which is ironic as it contains....two short planks.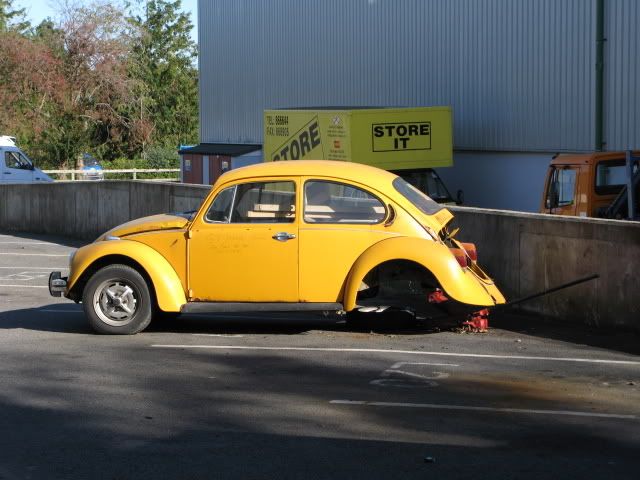 Beetle bum and a tarpe tease. from memory the tarpe tease is some old wanky truck thing that you'd find in classic commercial magazine readers rides...probably.
Mini van, nothing that some chiken wire and some puddin' wouldn't sort.
possibly ex Water board??? brown doors from clubby and unusual alloys.
Plenty of Jag Mk2s here, and the black car nearest the camera? yep you guessed it... a Jag S-Type. Love that Citroen DS, I understand the owner of this has another and this will only be used for spares. brown clubby wondering which bar-steward nicked his rear doors.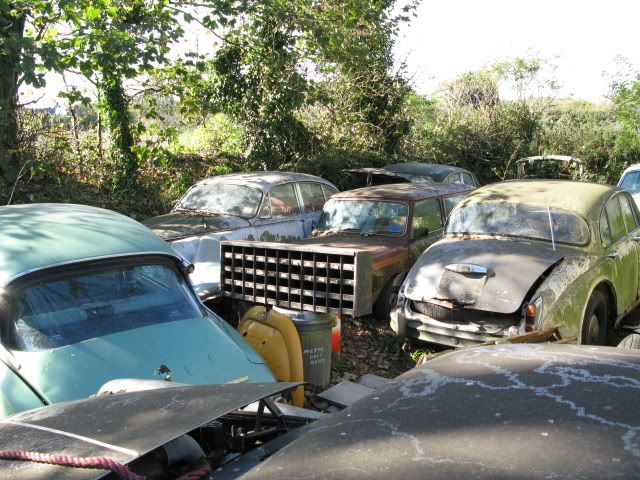 Rover P4 and Bedford Camper behind-camper already been spotted by mk2 craig.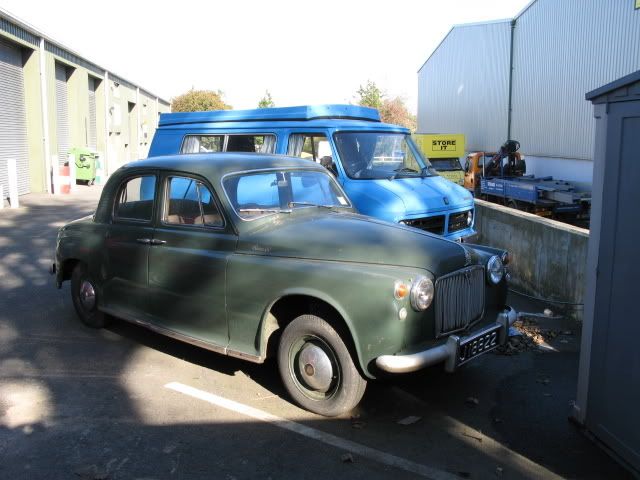 Nice merc next to a nice jag, the merc has loitered around here for years, rough enough to be tat in my book and ideal for intimidation.
Love this big 280, LHD and when I spoke to the owner last year he said he'd sell it as its never used, these things are so solid and its been here years.
think mk2 craig also put this on-tis a Ford 12m (taunus?) nice if you like that sort of thing.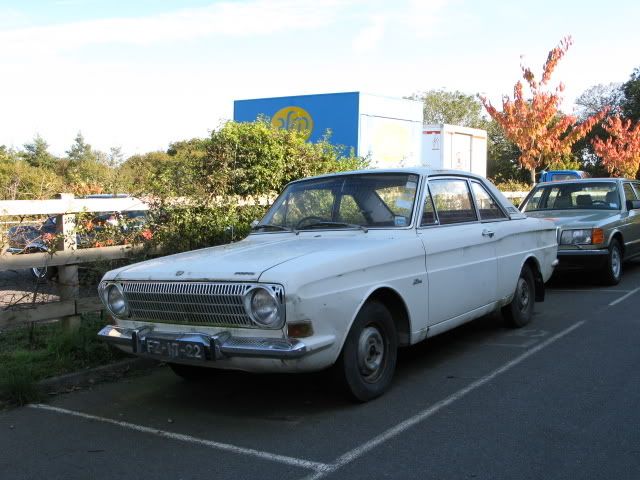 This trio of shite has been here some time, we are spoilt with the maestro van, the porsche 924 surely wouldn't have been rusty. the honda has been there ages.
The name is Bond, this Bond Equipe was either Herald based or Vitesse based. fiberglass tat.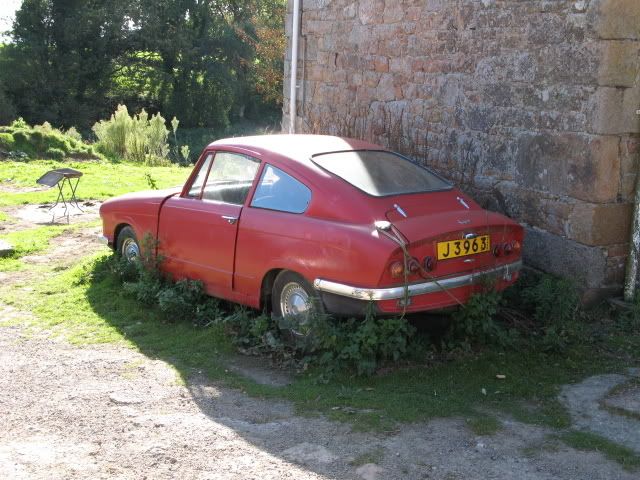 This poor sixer has sat here year after year, I feel the owner should be locked in a cell with Michael Barrymore and buggered senseless. It probably ended up here because the owner didn't want to spend £3.79 on a headlight bulb. I lie of course but you get the general idea.
This nice coloured TVR has had it bad, first of all t'was born with two cylinders short now it is owned a a bloke who wants a ridiculous price for it. its sat here for years doing nothing-much better to let it deteriorate than to sell it at a reasonable sum and let it be looked after eh?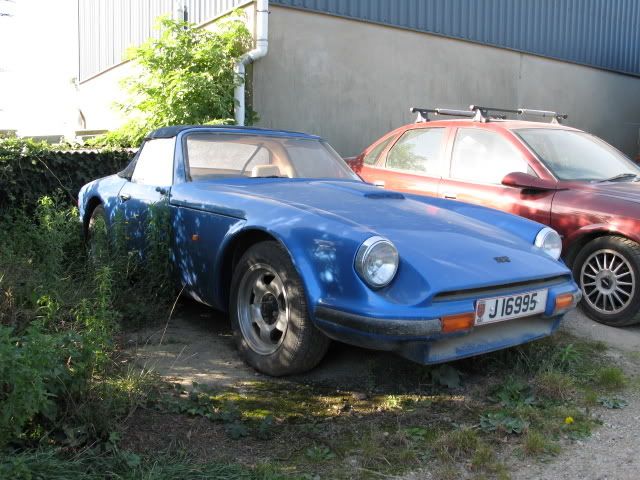 Thats all for now folks, mk2 craig-I looked but didn't see any mk2 fisters, a sad sign of the times?
TTFN