I A-framed this back from sunny Essex behind the Rover last night.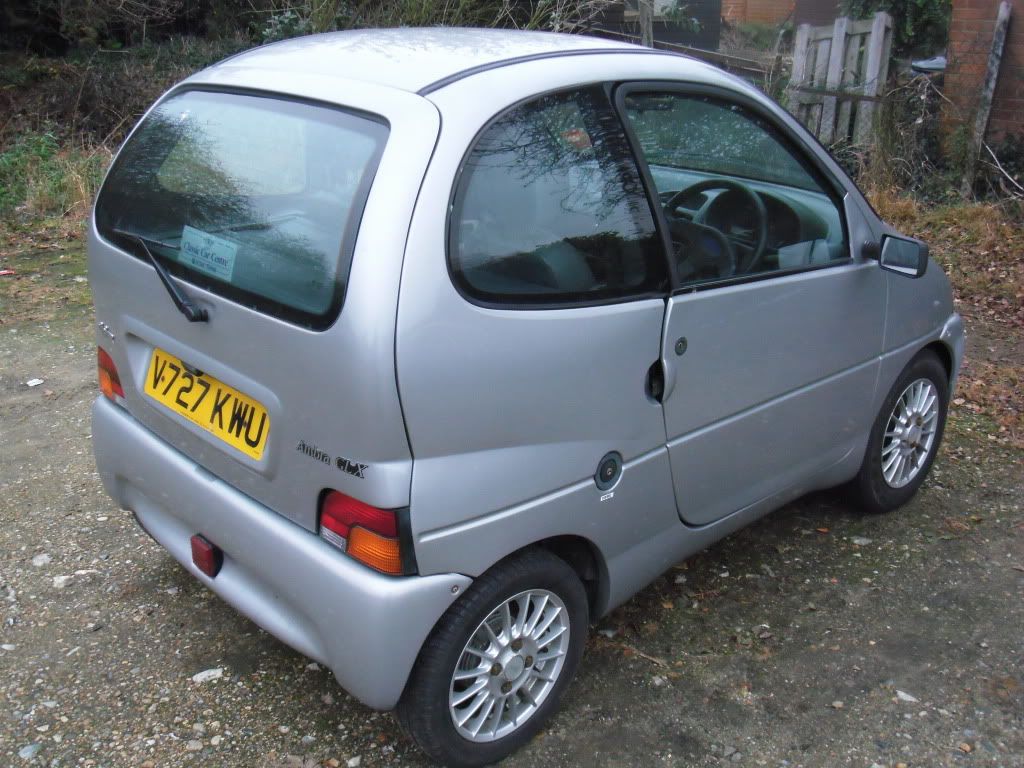 It's a Ligier Ambra GLX diesel. I'd wanted to try one of these things for ages - since I was about 6, in fact, and saw them bimbling around rural France, usually driven by ancient alcoholic farmers.
Being a top of the range GLX, it has electric windows, central locking and a leather interior.

The engine is a 505cc 2-cylinder Lombardini diesel, which makes about 8bhp.
I've just been for my first drive in it, and it's just as rubbish as I'd hoped. Top speed seems to be about 40 on the flat; it actually gets off the line reasonably well but after that the acceleration is leisurely in the extreme. I had half contemplated driving it to work occasionally, but I think trying to pull out onto the by-pass in it at rush hour would be more than my nerves could stand. It's also extremely noisy, with assorted rattles and bangs adding to the racket created by the engine. And the footwell is extremely narrow, so it's quite easy to mash both pedals at once, not that either of them does a great deal. Engine braking is fierce though. Steering is incredibly light, it'll turn on a sixpence and actually feels more stable than I'd anticipated, although that could be helped by the previous owner having fitted wider (145 section) tyres to it.
I can't see myself keeping it overly long to be honest. I'll probably use it for local pottering for a month or two and then sell it on. It comes with an A-frame that bolts onto the front bumper bar, and the rear lights have been wired to a trailer lead, so it's GR17 4 towing behind a ludicrously oversized camper van. I am seriously glad I didn't try to drive it back from Canvey Island though - I think the experience would have killed both me and the car. And I can now say I've done A-framing, joining the hallowed ranks of Bo11ox, Bickle et al.